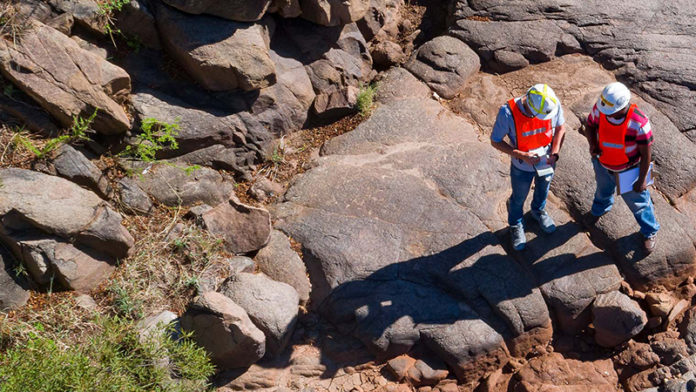 IMPALA Platinum (Implats) would first finance the Waterberg Joint Venture project with debt before asking shareholders in the venture to follow their rights.
In October last year, Implats unveiled a $30m investment for a 15% stake in the project which was discovered by Toronto-listed Platinum Group Metals (PTM). In terms of the investment, Implats has the option to increase its stake to 50.01% by buying an additional 12% in the project from one of its shareholders Japan Oil, Gas and Metals National Corporation (JOGMEC), and then providing development capital equal to another 22.8%.
The two-step process required to take control of the project would cost $165m or R2.4bn which is R200m more than first announced owing to rand weakness against the dollar.
After project financing, export credit finance and streaming transactions related to the project, Implats would then consider "… what equity commitment there is from the joint venture partners. The involvement of JOGMEC gives access to different streams of funding including access to the Japanese market," said Gerhard Potgeiter, Implats COO.
He added there was significant time before Implats had to consider financing the project as an investment decision on whether to take control of the project was only due in April. Funds were only due 90 days after that.
Nonetheless, the question of finance is a valid one considering Implats' net cash fell R4.6bn in its 2018 financial year to R3.7bn. Net debt, excluding finance leases, increased to R5.33bn part of which was related to a build in metal inventory totalling R4.2bn. The net debt to earnings before interest, tax, depreciation and amortisation was 0.96 x.
Potgeiter said a definitive feasibility into the Waterberg JV, which is rich in palladium, would be completed in the second half of 2019 calendar year. "We are getting a toe in the water by participating in the feasibility. We steer the process and that gives us in-depth knowledge of the orebody and potential extraction methods," he said.
"It is a good project and we have not been disappointed by the drilling," he said, adding that a resource estimation that would be declared shortly. "We are busy with the mining design. It is no doubt a bulk mineable orebody and would be open stope mining which lends itself to fairly low costs.
"The one area where we are still applying our minds is the scale of the start-up and not just the availability of capital. It is also in a remote area so we need to look at water sources and getting skills in there so we are currently favouring a phase one and then a phase two step-up. As go into the feasibility, a smaller start-up is a possibility, and then we will keep our minds open for a bigger next phase if necessary," he said.
Implats said as early as October that it may scope for a smaller mine at about half of the 600,000 tonnes per month mine on which the 744,000 ounce option is predicated.