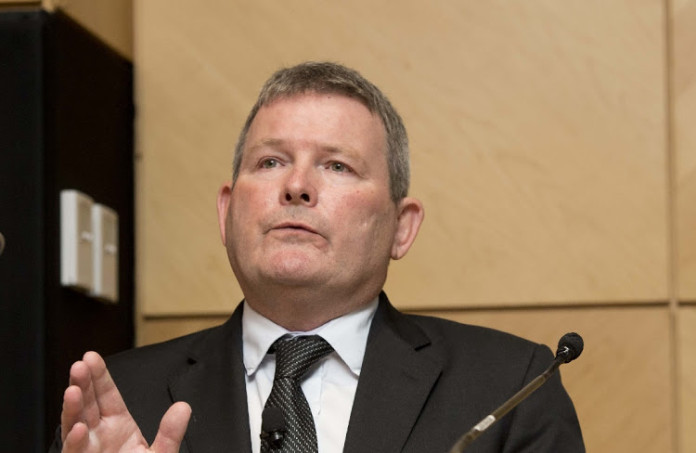 NORTHAM Platinum's efforts to cut debt were progressing as planned assisted by an R8,000 per platinum ounce improvement in the basket price which had also decreased the likelihood of further consolidation in the platinum sector in South Africa. The PGM basket was worth some R30,000 per platinum oz compared to R22,000/oz previously.
"We are cutting debt pretty much as we guided," said Paul Dunne, CEO of Northam in a roundtable with media. Northam reported an increase of net debt of some R1bn to R2.7bn in the company's 2018 financial year owing to an increase in inventories. Capital expenditure (capex) also peaked at about R3.5bn which weighed on the balance sheet.
Inventories totalled 170,000 4E oz as material was readied for the recently completed smelter expansion at Northam's Zondereinde mine. The book value of the extraordinary inventory was R2.1bn compared to a potential R2.5bn sales value at the year-end point. This married with the reduction in net debt anticipated in the current financial year.
During the 2018 financial year, Northam raised an additional R1bn through a revolving credit facility to tide it over its heavy capex load. But Dunne also suggested it was worth having the facility for possible medium-term acquisition opportunities.
Today, however, he all be dismissed further corporate action.
"In a tough market good projects can be sold for good value, but the improvement in the market may have closed this margin," he said. "Der Brochen is virgin land that is very interesting to us, but it is owned by Amplats [Anglo American Platinum] and it is not for sale," he said. "We are now in the project execution stage."
Northam is targeting production of some one million PGM oz/year through the expansion of its Booysendal operation and Zondereinde which is accessing additional Merensky ore through the Tumela land package it bought from Amplats for R1bn. It also bought Eland Platinum from Glencore (which it inherited from its merger with Xstrata), but is yet to press the button on this project.
INVESTORS
Dunne said he recently returned from an investor roadshow that covered the UK, the US as well as South Africa. He said UK investors, who were "well informed" of the political difficulties in South Africa, remained "very concerned" about business risk in the country. US investors, however, were interested in the outlook for platinum group metals (PGMs).
Dunne said US investors have been out of the market for a while owing to a number of factors such as the Volkswagen Scandal (in which a defeat device installed in catalytic converters helped cheat emission tests) and the impact of global warming pressures on the purchase of diesel automobiles thereby significantly impacting platinum demand.
He didn't know when the platinum price would start to respond positively, but the price of palladium, which not exceeded platinum, raised the prospect – perhaps at some point – of a switch back to platinum usage in catalytic converters.