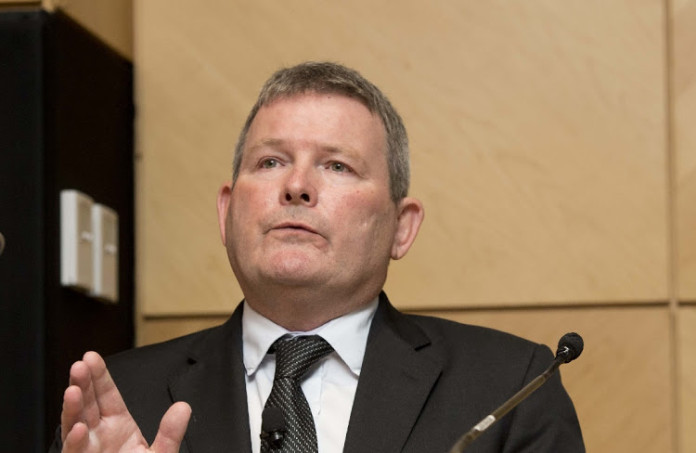 NORTHAM Platinum is taking steps to re-open the rhodium-rich Eland Platinum mine that it bought from Glencore two years ago for a bargain price of R175m, which included a full mining fleet.
Eland Platinum was on care and maintenance for several years as Glencore mulled its future. Northam is currently refurbishing Eland's concentrator and in the next few months will start to recover chrome and platinum from tailings. From mid-year, trial mining will begin at Kukama shaft. Northam CEO, Paul Dunne, said other opportunities are being evaluated at the mine.
At a presentation, an analyst raised concerns about instability in the hanging wall at Eland which presented problems to previous owners.
Dunne said Eland's underground geology was very similar to Zondereinde's UG2 reef. Northam plans to mine it with conventional methods, which will give it more control over the hanging wall, a different approach from previous efforts. Eland will require very little capital and be at the lower end of the cost curve. Production will run at about 120,000 tonnes/month, less than the previous mining rate, and the focus will be on quality, long-life production.
Northam's revenues rose 49% to R5bn in the six months to December on the back of higher sales volumes, a 4.2% average increase in the basket price of platinum group metals (PGMs) in dollars and a 5.7% weakening of the rand against the dollar. The operating profit margin more than doubled to 20.7% from 10.1% in the same period in 2018 and normalised headline earnings rose 192.5% to 108.5c a share.
The share price surged to R54 after the results were released but rapidly fell back to R52.10 on a stronger rand.
Northam is currently processing more material than it is mining, as it reduces inventories which is also freeing working capital. About R2.3bn is currently locked up in excess inventory, at end-December prices, Dunne said. About 30,000 ounces was released in the first half from refining, most of which was sold. De-stocking to a normal level will be complete by mid-year. The inventory built up as Northam completed a smelter expansion at Zondereinde.
Net debt has risen to R2.9bn but is expected to drop to about R2.2bn by the end of the financial year as a result of de-stocking and lower capex in the second half. Domestic medium term debt notes will become repayable in the next six months but the plan is to refinance them.
At Booysendal, the Booysendal South development is well advanced and is on track to reach steady state by the 2022 financial year. Expansionary capex dropped to R1.48bn from R2.43bn in the same period last year, more than half of which was on Booysendal South. For the full year, Northam will spend R550m at Zondereinde, R1.5bn at Booysendal and R300m at Eland.
Northam expects that tightening emissions legislation will increase the PGM loadings in autocatalysts. Demand for PGMs from the petrochemicals and fuel cell industries is rising. It also sees the rhodium deficit increasing because it is the most effective metal for control of nitrogen oxides and cannot be substituted easily.
Dunne said Northam would produce a "solid" performance for the full year, with an emphasis on costs. Northam CFO, Alet Coetzee, said the plan was to return value to shareholders "in the not too distant future" by buying Zambezi or Northam shares or through a combination of both.