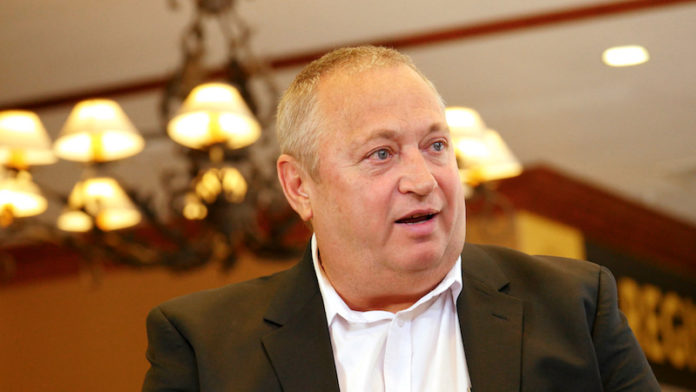 MINING at Sibanye-Stillwater's Thembelani shaft at its platinum group metals (PGMs) Rustenburg operations resumed today following an inspection by the Department of Mineral Resources (DMR), the company said.
Hoisting was certified safe three days after an accident in which rails slipped free of a conveyance and fell down the shaft. The event saw the evacuation on the evening of April 30 of 1,800 employees from the shaft.
The accident occurred roughly a year after two earthquakes at Sibanye-Stillwater's gold mining operations west of Johannesburg resulted in the loss of six miner lives. The seismic events were followed by a number of other accidents at the company's mines that threw miner safety back into the spotlight, especially at Sibanye-Stillwater.
One analyst went so far as to declare shares in Sibanye-Stillwater to be not worth investing in on ethical grounds. The latest accident at Thembelani also led to criticism which the firm's CEO, Neal Froneman, today said was "unfortunate" and "impetuous".
"The removal of the fallen rails, shaft repair work and independent assessment of the shaft was also completed safely and without incident which is testament to the deep levels of competence within our organisation," he said in a company statement to the Johannesburg Stock Exchange.
"It is unfortunate that this incident was dramatised based on impetuous statements from certain stakeholders that contained serious misrepresentations," he said, adding that the company would focus on the cause of the accident.
"Safe production has been, is and will be our first priority, and our safety procedures were effective in ensuring that none of our employees was exposed to danger at any time during the events. All prudent measures were taken to select the safest option for all our employees to return home safely," he said.