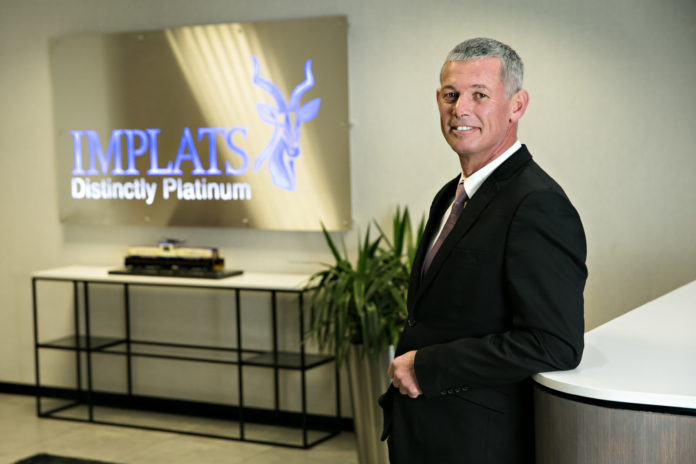 IMPALA Platinum (Implats) has taken the gap provided by improved platinum group metal (PGM) pricing to close early some $250m in convertible bonds in a development that helps significantly improve the look of the firm's balance sheet.
South Africa's PGM sector is highly cash generative with estimates that some R33bn could be generated in free cash over the 2019 and 2020 financial years by the five main firms in the PGM sector: Anglo American Platinum (Amplats), Implats, Royal Bafokeng Platinum, as well as Northam Platinum and Sibanye-Stillwater.
Implats said today getting the convertible bond mechanism off its back was a key feature of its rehabilitation. "Rising rand PGM pricing and the reported improvement in operational delivery at Implats has had the dual benefit of both improving free cash flow generation, and substantial share price appreciation," said Nico Muller, CEO of Implats in a statement to the Johannesburg Stock Exchange (JSE).
"This has allowed us to contemplate taking bold steps to accelerate our capital allocation priorities by taking advantage of market conditions to reduce a material debt obligation at the group," he added. Shares in Implats, which have more than doubled in value year-to-date, were 4.5% lower in the first hour of trade on the JSE.
The bond fell due in 2022 so the decision to pay it early is a sign of how well the company is doing in the cash generation stakes.
Christopher Nicholson, an analyst at RMB Morgan Stanley, said in a note earlier this month that Implats might even be in the position to consider share buy-backs or resume dividend repayments at its current clip. Implats is forecast to generate R9.8bn in surplus free cash generation – of which half comes from an expected R5bn in inventory release – in the 2019 and 2020 calendar years. The dividend might be resumed in December 2020, he said.
Said Implats: "The optimisation of Implats' balance sheet through a reduction and restructuring of existing debt is a key pillar of its strategy to reposition as a profitable, sustainable and competitive business with clear capital allocation priorities and ultimately, a return to a dividend paying position".
"To this end, the USD Bonds have been identified as a priority given their higher relative risk profile and costs when combined with the Cross Currency Interest Rate Swap (CCIRS)," the company said.
The convertible bond consists of 129.2 million shares – 18% of current shares outstanding – and are convertible at R50/$3.89 per share in 2022.
Implats also has potential other uses for its cash. From end-August, a bankable feasibility study on the Waterberg Joint Venture, a palladium-rich deposit, in which Implats has a 15% stake, will be completed. The firm then has 90 days to absorb the study and take an investment view on developing the project.
A positive decision on the Waterberg project will require Implats to take up a 50.01% option from current project owner, Platinum Group Metals, for a further $34.8m, as well as fund $130m in project development.