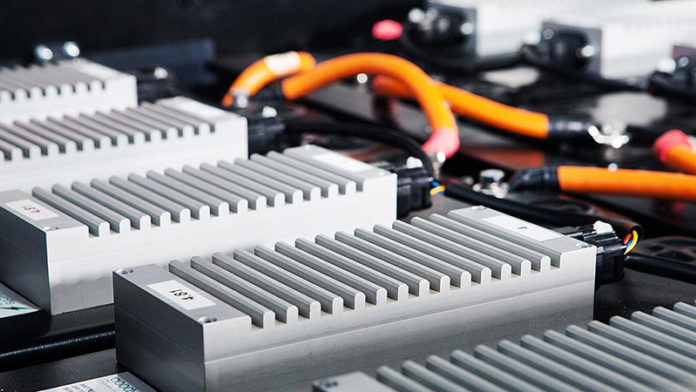 THERE'S an increasingly urgent need to develop new sources of platinum demand partly because elevated palladium and rhodium prices may be contributing to the platinum metal inventory.
According to René Hochreiter, an analyst at Noah Capital, South African platinum group metal (PGM) producers will only further depress the prospects of platinum in their enthusiasm to produce more of palladium and rhodium. Already the die seems cast, according to Hochreiter: some 3.2 million ounces in platinum inventory is unlikely to be depleted "… in the foreseeable future," he said.
"This is due to South African producers over-producing platinum in pursuit of high rhodium and palladium prices and this despite that we apply 50% of the palladium deficit being substituted by platinum," he said in a recent report.
One example of new palladium production is the Waterberg project currently being developed by Toronto-listed Platinum Group Metal (PTM).
The company sold a 15% stake in the project to Impala Platinum (Implats) for $30m in 2017 as well as an $165m option over a further 35.1% that would give Implats ultimate control and an obligation to develop the project.
Asked if the flood of cash in the market would play into PTM's hands in terms of Implats actually taking up the option in Waterberg, the Canadian firm's long-standing CEO, Mike Jones said: "The Waterberg project stands on its own feet. It is a quality project in a metal the market needs".
Instead of worrying about whether Implats is going to take up its option or not, Jones and PTM signed a joint venture with another platinum producer, Anglo American Platinum (Amplats) aimed at developing future PGM markets through the development of battery technology.
The joint venture, known as Lion Battery Technologies, hopes the Florida International University can crack commercially viable Lithium Air and Lithium Sulphur batteries which, if proved, outstrip storage capacities of currently PGM batteries used in electric vehicles.
"I found the technology and brought it to Amplats, and they found it interesting and that is the way the joint venture came about," said Jones in an interview with Miningmx. PTM is a 52% owner of Lion Battery Technology with Amplats owning the balance. The joint venture has not yet gone public on the size of the investment.
"It's early stage, but it's also very innovative," says Jones. "We also intend to look at other battery technologies using PGMs in other parts of the world," he says.
Chris Griffith, CEO of Amplats, in April called on South Africa's platinum market to do more to market PGMs instead of building new mines in an effort to grow demand rather than supply. He's hoping that a strategy meeting with fellow PGM producers will see much wider commitment to invest in future demand sources that has so far been shown.