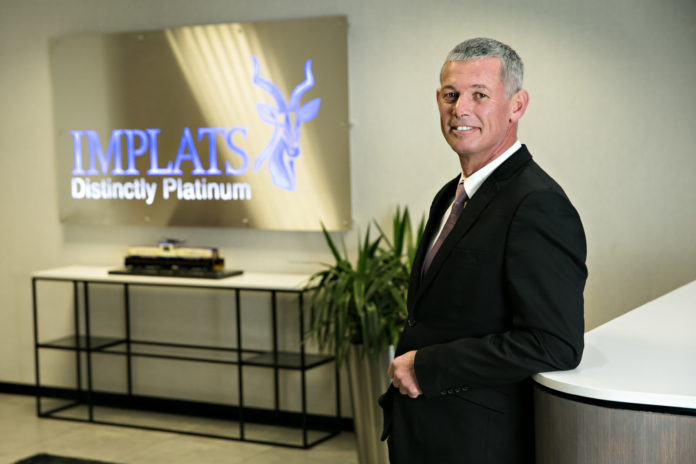 IMPALA Platinum's (Implats') bid to buy North American Palladium (NAP) is the second time a South African platinum group metal (PGM) company has sought growth in a district other than the Bushveld Complex where most of the world's PGMs are to be found.
The first transaction was Sibanye-Stillwater's bid for Stillwater Mining in 2016, a R30bn deal that included a R10bn rights offer. Naturally, Implats' R10.4bn bid for NAP has drawn inevitable comparisons. But which is the better deal?
According to a report by Bank of America Merrill Lynch (BoAML), the main benefits of Implats' deal is that NAP's Lac des Iles mine is more of a pure palladium play (93%) whereas the Stillwater mine has more platinum content (78% Pd).
However, Stillwater is a larger operation – it has a steady state target of 850,000 2E ounces a year compared to the 255,000 oz in palladium envisaged at Lac des Iles – and Stillwater also has lower all-in sustaining costs (AISC) at steady-state of some $575/oz compared to $622/oz at Lac des Iles.
Stillwater has more reserves, a far superior reserve grade and better mine to market options with more processing infrastructure in owning a smelter, base metal refinery and recycling facility, said the bank.
There's also the question of market timing. Sibanye called the market perfectly on Stillwater buying the operation whilst the palladium was in the foothills of price acceleration that saw it gain $1,000/oz. Implats' has arguably bought at the tippy-top of the market.
But …
Implats isn't envisaging the use of shares as Sibanye had to do for Stillwater (though it might dip into treasury shares to part refinance a bridging facility that gives effect to the initial cash offer.
Implats is also arguing that buying NAP will assist it in the resumption of dividend payments whereas Sibanye's Stillwater deal brought the curtain down on dividends (and are yet to be resumed).
It might be, however, that both companies will benefit from the prolonged bull market in PGMs, palladium especially. Implats may certainly need that given the fact Lac des Iles has not been a powerhouse cash generator in the past.
"Over its c.25 year history, North American Palladium has not been a profitable and cash generative mine. In our view, this means that palladium prices need to remain relatively high in order for this investment by Impala to pay-off," said BoAML.
That might well be the case.
In a report by SFA Oxford analyst, the palladium market is forecast to remain in deficit until 2025 at least. It also believes the palladium price will exceed $1,710/oz in 2020 and with the potential to reach $1,900/oz in 2021 (making 2019's record $1,700/oz price a mere South Col equivalent in an Everest-type ascent).
SFA Oxford also notes that in lock-step with the improvement in the palladium price, Implats' production bias improves towards palladium. Based on current plans in terms of the restructuring of its Rustenburg operations, the inclusion of Lac des Iles could lift palladium production to 850,000 oz in 2020 from 650,000 oz in 2018 (and 560,000 oz as Rustenburg is restructured and excluding the NAP deal).
The UK research house also countered Noah Capital research which said that on a per resource ounce basis, Implats' bid for NAP ($214/reserve oz 3E) was far more expensive than Sibanye's purchase of Stillwater Mining ($100/oz).
On an enterprise value (EV) basis the NAP acquisition equates to $197/reserve oz, much closer to the value of the Stillwater acquisition of an estimated $135/reserve oz. And using an EV to EBITDA ratio, NAP presents 4.3x against an EV/EBITDA for Stillwater at the time of the acquisition of 21.1x.