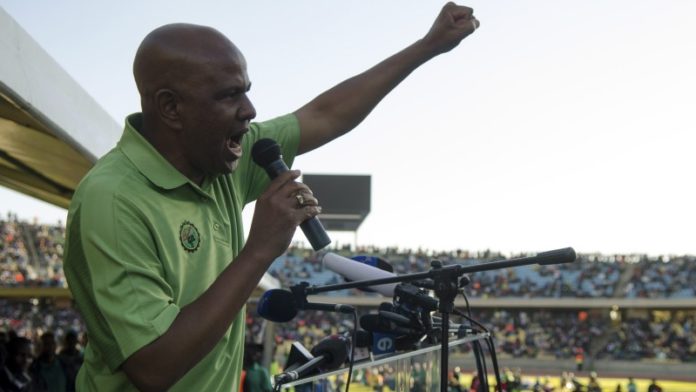 SOUTH Africa's platinum group metal (PGM) producers put the celebrations on hold today as the Association of Mineworkers & Construction Union (AMCU) said it was seeking further "technical" talks before formally agreeing to a new wage deal.
Reuters reported last night that AMCU would agree a new wage deal on November 13 with PGM firms, including Sibanye-Stillwater, a company with which the union has had a particularly combative relationship.
Bloomberg News, however, said AMCU had called off the signing ceremony. It cited the union as saying that it still wanted to iron out "remaining differences".
"AMCU has called urgent technical meetings with each of the mining houses to iron out the remaining differences regarding the last proposed amendments," AMCU said. It declined to comment on possible amendments.
Anglo American Platinum and Impala Platinum were also said to have concluded a new wage deal with AMCU.
Despite the hold-up in proceedings, it would appear strike activity has been avoided in the PGM sector this year despite rumblings at AMCU that it was prepared to call workers out. AMCU called a dispute in September and a month earlier, its president, Joseph Mathunjwa, described Sibanye-Stillwater's offer as "shockingly low" and an "insult" to workers.
In the end, however, Mathunjwa did not test recent labour legislation requiring a secret ballot among union members on strike action. Formerly, AMCU had always won a strike mandate by show of hands.
Said AMCU's Secretary-General, Jeffrey Mphahlele, in an interview with Bloomberg: "We're not tabling new demands. The negotiations are over, we are just dusting up the document. It's a matter of days and this week we will sign the document".
At the outset of negotiations, AMCU issued demands for PGM wage increases between R1,000 and R1,500 for entry level employees.
Mathunjwa was re-elected as president of AMCU. Speaking at a post election rally on September 23, he struck a more conservative tone saying he was "… not a great leader but I'm good".