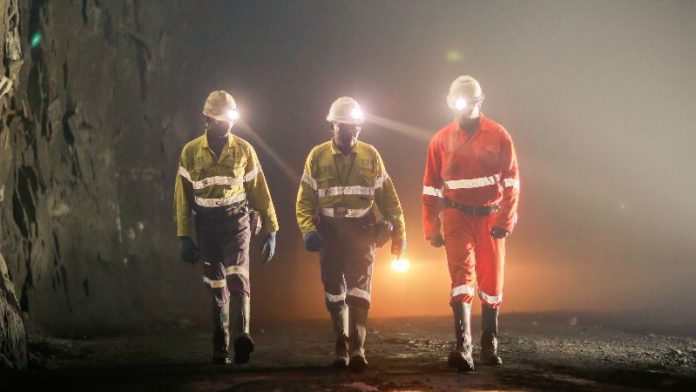 ROYAL Bafokeng Platinum (RBPlat) has concluded a new, five-year wage agreement with the National Union of Mineworkers (NUM), the company said today.
In terms of the agreement, effective from July 1, there will be increases to "all major components of remuneration" over the five years with an opportunity for both the NUM and RBPlat to review wages against the consumer price index in the third year of the deal.
Employees will receive an increase in their annual salary of 7% in the first year. Wages then increase 6% in the second and third years each; 3.7% in the fourth year, and 7% in the last year of the deal.
The agreement comes amid a significant improvement in the rand denominated basket price of platinum group metals (PGM), principally a function of higher palladium and rhodium prices. Spot rhodium, for instance, is at $5,500/oz from about $2,500/oz in May. The rand has also been under pressure against the dollar amid slowing economic growth and adjustments by credit rating agencies.
On November 15, Sibanye-Stillwater, Impala Platinum, and Anglo American Platinum (Amplats) agreed to pay to a basic pay increase of R1,000 per month renewable annually in a three-year wage deal with UASA and the Association of Mineworkers and Construction Union (AMCU).
Commenting on its wage deal today, RBPlats said it had been "… achieved through a
collaborative process exemplified by mutual respect between RBPlat and NUM". It would "… provide RBPlat with five years of stability". The relationship between RBPlat and NUM has been relatively stable over a number of years.
RBPlat added that it would increase its entry level minimum wages in order to keep pace with advances in minimum wages of its PGM peer group. "Those employees whose remuneration falls below the entry level minimum wage after the application of the above increases, will receive upward salary adjustments," said RBPlat.
There were other areas of improvement including increases in the medical aid whilst housing allowances would increase in line with repayments of the homes provided in the RBPlat employee housing estate scheme, the company said.
Improved cash flow has given nearly all participants in the PGM sector some welcome breathing space, RBPlat included.
It announced on October 16 that it had sold gold by-product from its PGM operations to US investment firm Triple Flag for $145m in cash which was enough to settle its outstanding debt with Amplats.
RBPlat bought Amplats' 33% stake in Bafokeng Rasimone Joint Venture (BRPM) in late 2018 for R1.8bn which was to be repaid in three tranches of which part must be in cash. RBPlat therefore gave itself the flexibility to pay the debt outright.
As of the half-year, RBPlat had net debt of R285m.