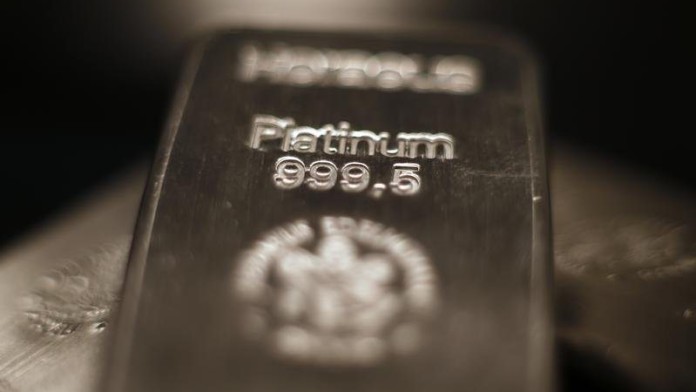 THE previously forecast surplus in the platinum market this year would widen but not as severely as first expected, said the World Platinum Investment Council (WPIC).
In March, the WPIC said there would be a modest 119,000 ounce surplus this year, an outlook delivered a week before the World Health Organisation gave pandemic status to the COVID-19 outbreak.
Notwithstanding unprecedented disruption to the platinum market, the outcome was likely to be an increase in the surplus to 247,000 oz, less than expected, said the WPIC. This was owing to the failure of Anglo American Platinum's (Amplats') refining facilities in South Africa, unrelated to COVID-19, which reduced supply.
Production from primary suppliers in South Africa and Zimbabwe was also negatively affected by COVID-19 lockdowns which remain ongoing. In South Africa, underground mining was suspended for three weeks which has been followed by a relaxation enabling miners to ramp up to 50% capacity.
The WPIC said that whilst demand was heavily hit as a result of COVID-19, tightening environmental legislation in China and India would help with platinum sales in autocatalysis as the year wore on.
Total first quarter demand for platinum declined 5% to about 1.65 million oz from the previous quarter. Against this, total supply decreased by 19% – about 410,000 oz – to some 1.78 million oz compared to the fourth quarter. The outcome for the first quarter was a surplus of 124,000 oz.
Demand in 2020 is expected to be about 18% lower than in 2019 mainly on weak automotive and jewellery sales and lower investment demand, said the WPIC. Supply is forecast to be down 13%, year-on-year, on the material impact of the smelting outage and pandemic related mine stoppages.
From an investment perspective, first quarter bar and coin demand surged to 312,000 oz, an increase of more than 300%. This was a consequence of buying from Japan and the US, as well as Europe, driven by bargain-hunting following platinum's steep fall in March as the extent of the COVID-19 virus was beginning to be realised.
Bar and coin investment demand is expected to surge by 115% to 605 koz in 2020. "This comes at a time when the platinum price remains at historic discounts to itself, to gold and to palladium," said the WPIC.