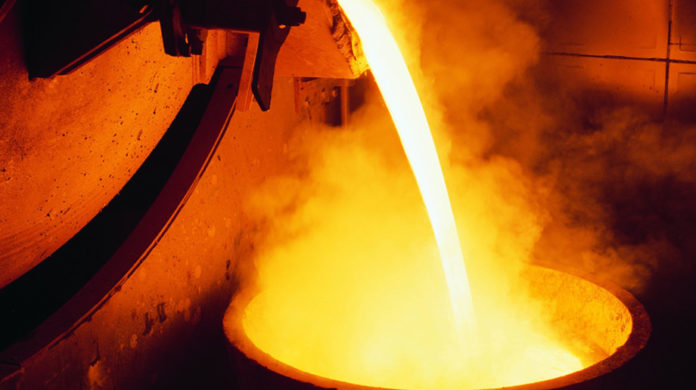 ANGLO American Platinum (Amplats) reported full-year concentrate and refined platinum group metals (PGM) production, as well as PGM sales, ahead of guidance, beating analysts forecasts.
The higher-than-expected sales also "… represented a pull-forward of value through time on a refined inventory draw-down", said analysts at RMB Morgan Stanley following the publication of the group's fourth quarter and year-end production report for the 2020 financial year.
Amplats is scheduled to report its year-end numbers on February 22. A trading update is likely to be published before then.
The 80%-owned Anglo American company suffered the double whammy of Covid-19 interruptions to production, especially at its Amandelbult operation where output fell 32% year-on-year to 608,000 ounces, and an earlier explosion at its Anglo Converter Plant A (ACP A) where it refines mined PGM concentrate.
Combined with a concurrent decision to idle its back-up ACP B plant, following concerns related to water ingress, the company did not refine any material leading to a build-up in inventory of about one million oz PGM. It would take about 24 months to draw down the refined metal inventory, Amplats said.
Amplats' net cash position was likely to "be impacted" by the inventory build-up, said Citi analysts in their report on the numbers.
Amplats subsequently decided to do a rebuild of ACP B after first bringing it back into production mid-year but identifying further technical problems. The capital in doing this was put at between R550m and R600m.
There was a 14% decline in PGM production to 3.8 million oz (2019: 4.44 million oz) which came at the high end of Amplats' guidance of between 3.6 and 3.8 million oz. Refined production was 42% lower year-on-year at some 2.7 million oz, but – again – above group guidance.
Sales fell 38% year-on-year to 2.87 million oz, above guidance. At least PGM prices remained elevated for the period. The average realised price for palladium and rhodium was $2,341/oz and $14,430/oz respectively. The average realised price for platinum was $862/oz, below RMB Morgan Stanley projections though this may be due to "timing effects", it said.
Concentrate and matte production guidance for the current financial year has been maintained at between 4.2 to 4.6 million oz whilst refined PGM production has been put at between 4.6 and five million oz PGMs.
The rebuilt ACP A plant – which was commissioned some three months ahead of budgeted schedule – was "running well", Amplats said. ACP B would come on stream in the second half of the year.