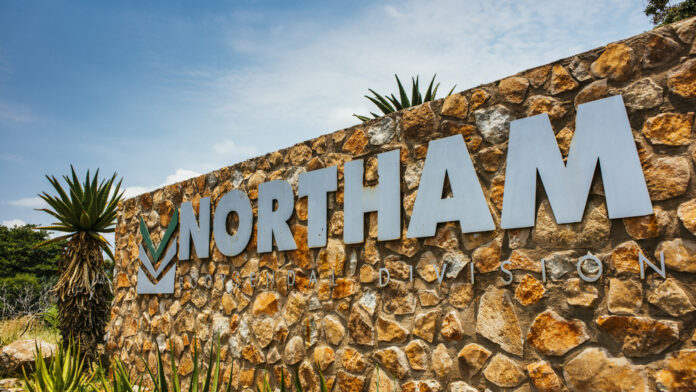 NORTHAM Platinum today flagged the risk of "more severe" power curtailments by Government's Eskom – but said self-generation facilities had been installed, or were on order, to sustain operations amid stage 4 and 5 power curtailments.
Northam's warning comes as Eskom scaled back power rationining in the last two weeks. Commenting in the firm's interim results announcement today, Northam CEO Paul Dunne warned of "the potential for further and more severe Eskom load curtailment events" which could disrupt platinum group metal (PGM) output.
Speaking at a presentation of the results today, he added: "We muddled through" 42 curtailments "events" during the six months ended December.
Sibanye-Stillwater and Anglo American Platinum (Amplats) estimated 15% to 5% reductions in their output respectively this year. These forecasts assumed the continuation of 200MW per week of Eskom power curtailments of January and February, equal to two days of stage 4 loadshedding and one day of stage 6 loadshedding.
At this latter level, Northam would lose use of its blast furnace. "The risk to the country cannot be overstated," he said. Increased loadshedding was expected to intensify towards the end of the decade.
Dunne said Northam would spend an additional R300m in capital expenditure this year rolling out renewable and diesel power. These efforts included 1.25MW diesel genrations for Booysendal South mine, three 1.6MW diesel generators for Eland mine and six 4.2MW dual fuel generators at Zondereinde.
"The group is looking to further augment generation capacity," the group said. Total capex for 2023 is estimated to be R5.4bn, a R300m year-on-year increase.
Northam posted half year Ebitda of R9.95bn, a 54% year-on-year increase over 2021. This was despite a previously announced 14% increase in group cash cost per equivalent refined platinum ounce which totalled R37,400. The basket price received increased to R42,046/oz 4E from R39,811/oz 4E previously.
Earnings per share increased 64% year-on-year to R15,96 apiece.
Northam ended the six months to December 31 with net debt of R12.3bn compared to R14.3bn as of end-December in its 2021 financial year. Its net debt to Ebitda ratio improved to 0.62x compared to 0.81x previously.
The health of Northam's balance sheet has become an industry sport in recent times owing to plans for the takeover of Royal Bafokeng Platinum (RBPlat). It today repeated previous statements that a proposed offer totalling R172.70 per RBPlat share consisting of cash and shares, or outright cash depending upon the level of acceptance.
Northam's indicative offer for RBPlat will become open on April 28 once a circular to shareholders is published. The circular will also set down the date for voting on the proposed transaction with Northam requiring 50% of voting shareholder support.
The group again sought to talk up the regional synergies that would flow from its proposed acquisition, saying it would preserve jobs by extending a royalty agreement with Impala Platinum (Implats) which bid R150/share offer for RBPlat in January 2022.
Implats mines parts of RBPlat properties contiguous with its Rustenburg section (Lease Area) in terms of a long-standing royalty agreement. Northam said it was "supportive of an extension to the existing royalty agreements with Implats in respect of the two Implats shafts (6 and 20) operating on the RBPlat mining area, on commercially reasonable terms".
"Northam believes that this arrangement will strengthen regional job preservation and stability and will be a beneficial outcome for all affected parties," it added. Northam also restated previous comments that it would seek the modular development of RBPlat's Styldrift 2 project.
Implats has stated previously the failure of its takeover could result in thousands of job losses, possibly from 2030 when its Rustenburg mines are depleted.
Northam also reminded shareholders that it was prepared to increase the cash element of its planned bid for RBPlat, suggesting that it would participate in a bidding war.
Both companies are vying for the support of the Government-owned Public Investment Corporation which owns 9.9% of RBPlat. Northam owns 34.53% of RBPlat with options to in lift its stake to 37.8%. Implats has roughly 41% in RBPlat and requires 50.% plus a share to control a joint venture of the company were that an outcome.