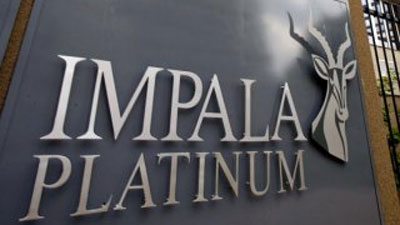 IMPALA Platinum (Implats) has increased its stake in Royal Bafokeng Platinum (RBPlat) to a total of 44.48% following the acquisition of a further 2.94% equity holding in the company.
This follows Implats' decision to extend its offer for shares in RBPlat to April 28 – the ninth such extension of the offer – despite previous comments by CEO Nico Muller that he wanted to bring the 18 month long takeover bid to a swift end.
Northam Platinum (Northam) – which has fought bitterly against Implats' acquisition of RBPlat –  has effectively withdrawn from the competition after announcing on April 5 that it was terminating its proposed offer following a slump in platinum group metal (pgm) prices.
Northam had built up a stake of  34.5% in RBPlat before it pulled the plug on its bid. The company cited the rhodium price remaining below $9,000/oz for 12 consecutive days while the 4E (four element) rand basket price and dropped and remained below R33,000/oz as "material adverse changes".
Still outstanding is a decision by the Public Investment Corporation (PIC) which holds a 9,9% stake in RBPlat.  Should the PIC accept Implats' offer this would give Implats the critical level of majority control over RBPlat.
Implats' executive Johan Theron commented, " we understand the PIC are still involved with their board procedures over a decision on their RBPlat stake.  We believe it is reasonable to expect they will support us because we have a very strong offer in place and there are no other offers on the table but there are no guarantees."
Asked whether Implats would extend its offer beyond the current stated deadline of April 28 Theron said getting majority control of RBPlat was a key step which would open up a number of alternative future strategies for Implats.