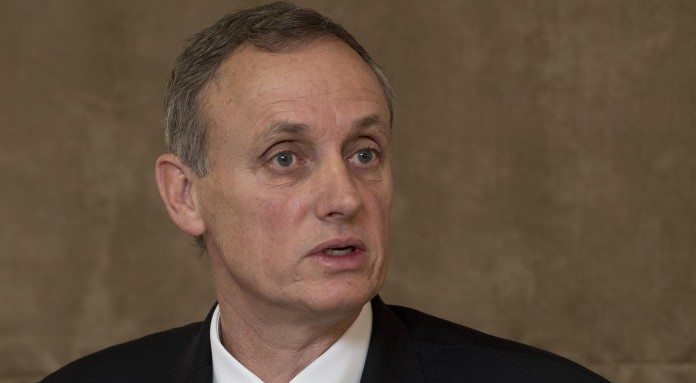 SOUTHERN Palladium, a Sydney- and Johannesburg-listed exploration firm, has been dealt a body blow after its chair Terence Goodlace "reluctantly" resigned from its board.
"I have made this decision reluctantly, based solely on the advice of a proxy advisory services company regarding the number of board positions that they believe I should hold," he said in a statement published by the JSE.
Goodlace is the chair of Kumba Iron Ore, the Anglo American subsidiary, and sits on the boards of Gold Fields and Andrada Mining (formerly AfriTin).
Goodlace, who was previously CEO of Impala Platinum, was a major drawcard for Southern Palladium which is hoping to develop the Bengwenyama platinum group metals project situated south of the Modikwa PGM mine jointly owned by African Rainbow Minerals and Anglo American Platinum.
Goodlace said he had full confidence in the deposit.
"Southern Palladium Limited is very disappointed that Mr. Goodlace felt that he must resign as a director in these circumstances," said Southern Palladium director, Mike Stirzaker with more than a hint of disappointment. Stirzaker will be interim chair of Southern Palladium.
"With a mining career spanning more than 40 years Terence brought a wealth of knowledge and expertise to the Board of Southern Palladium and his contribution will be sorely missed," Stirzaker added.
In January, Southern Palladium said it would submit an application for a mining licence for its Bengwenyama prospect sooner following completion of a scoping study which confirmed the previously proposed UG2 was the best project to advance.
The company's near term operational target is to convert the 15 million to 34 million ounce exploration target from an inferred resource to an indicated resource.
Southern Palladium previously estimated a metal basket price for sales for the UG2 site was about $3,331 per oz while metal mined from the Merensky reef in the orebody would be about $1,994/oz. The UG2 has a resource grade of 7.7 grams/ton "which is comparatively high for the Eastern Limb," the company said in June.