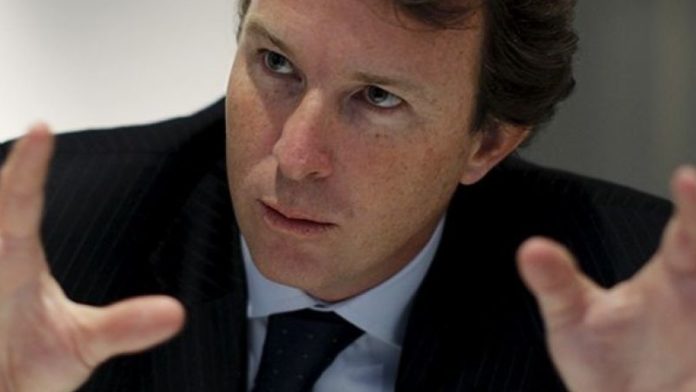 ENDEAVOUR Mining raised the possibility its Tanda-Iguela prospect in Côte d'Ivoire could become a 400,000 ounce a year mine.
"We are just at the beginning of the exploration programme at Tanda, but purely from exploration if get above five million oz in resources we are getting into territory of a tier one asset," said Sébastien de Montessus, CEO of Endeavour.
"That would mean 400,000 oz in annual production and lower AISC (All-in sustaining costs). Things are looking pretty good, but we will get more (data) by the end of the year. I see people around the table smiling and people (getting) excited about the asset which doesn't happen very often."
De Montessus was responding to questions following the publication of his firm's first quarter production numbers in which it said it was on track for annual production guidance of 1.32 to 1.4 million oz at $880 to $930/oz in AISC.
Were exploration data from Tanda-Iguela to support a mine of this size it would probably be 'shovel ready' by 2027 following an 18 month construction phase. "We need to be realistic, depending on the size of the beast," De Montessus said.
Exploration results would be published in the second half of the year. But in November Endeavour said the Tanda-Iguela property contained an estimated 1.1 million ounces in indicated resources consisting of 14.9 million tons (Mt) at a grade of 2.33 grams per ton (g/t). A further 32.9Mt at a grade of 1.8g/t had been discovered for an inferred resource of 1.9 million oz of gold. The indicated resource was discovered at less than $10/oz.
De Montessus said the prospect underlined Endeavour's position as the largest gold producer in West Africa. "This is why we have been insisting West Africa is an attractive region owing to its prospectivity and we are demonstrating this every day," he said.
His comments are in the context of a torrid three year period in Mali, Burkina Faso and Guinea which have each suffered coups. Moreover, France withdrew is military support from Burkina Faso on the insistence of the government, raising the risk of further insurgency and the possibility that Russia's Wagner Group could increase its influence in the region.
Endeavour was looking to sell the Boungou and Wahgnion mines in Burkina Faso with decisions possible by year-end, said De Montessus. But he said economics drove the firm's assessment of whether they were non-core. He didn't refer to politics.
Commenting on the forced sale of 200 kilograms of gold at the behest of the Burkina Faso government in February, De Montessus said this was "a one off event".
"Ultimately, it is less than $10m the gold that was sold to Burkina. I don't expect it to be repeated frequently. It is small compared to entire turnover for quarter."