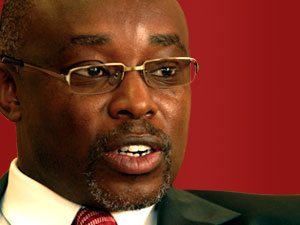 [miningmx.com] – IN September 2003, the Competition Tribunal intervened in a dispute between Kumba Resources and the Industrial Development Corporation (IDC) which had objected to Anglo American raising its stake in Kumba to 49%. The IDC argued that such a move by Anglo would not serve empowerment.
As it turned out, the tribunal sanctioned Anglo's move in a ruling that was widely welcomed because it proved Government could listen to business as well as regulate its environment; in this case, in matters that had a bearing on black economic empowerment (BEE).
Today, however, there's concern that the South African government's view on BEE is less friendly after a template was issued to mining firms guiding the sector on how the Department of Mineral Resources (DMR) intended to audit BEE compliance.
The template appears to have adopted the somewhat narrow view that empowerment could only have taken place once there was a law to promulgate it: that is, the Mineral and Petroleum Resources Development Act (MPRDA) on May 1, 2004.
As shown above, however, the government was already tacitly acknowledging BEE by ruling against the IDC that it might be imperiled. That was seven months before the promulgation of the MPRDA.
To date the Chamber of Mines has steadfastly refused to comment on the audit template, whilst the DMR is yet to respond to Miningmx questions about the extent of possible disagreement on what the template says.
It would appear, however, that even if the mining sector and the government reach an agreement on BEE – which they surely must – the road ahead in regulatory matters is likely to remain unpredictable.
All we have to go regarding the current of industry reaction to the template is Anglo American CEO, Mark Cutifani's, forthright views on February 13 that in failing to recognise BEE before a certain date, the DMR was acting "crazily' and that it would render the charter compliance process, the audit, "a ridiculous exercise'.
Much is at stake as there's a number of potential empowerment deals that pre-date the passing of the MPRDA such as those of Cutifani's old company, AngloGold Ashanti which sold its Vaal Reefs shafts to Patrice Motsepe's African Rainbow Minerals (ARM).
Srinivasan Venkatakrishnan, CEO of AngloGold, told Miningmx on February 23 that the DMR had acknowledged and accepted its transactions.
There's also the Gold Fields deal with Mvelaphanda Resources, or is that Sibanye Gold's BEE credit? Anglo American Platinum had sold Modikwa to ARM by 2003, while Impala Platinum had sold a stake in Two Rivers to Tiso Capital as early as January 2003.
The issue of whether BEE was binding before 2004 is not a new one, however. Here's the former director-general of the DMR, Sandile Noxinga, commenting on AngloGold's BEE in 2004: "There is the issue of agreements that AngloGold entered into with black-owned companies. In terms of the charter, those deals have to be recognised,' he said.
"Unfortunately, when we agreed on this, when we agreed on the recognition of deals, the application interval for that process were was not spelt out,' Nogxina said. He promised to get everyone into a locked room to bash out the solution.
Around the same time there was Con Fauconnier, then CEO of Kumba Resources and a chamber executive, who frequently spoke of the need to honour "the spirit of the mining charter" often in reference to the prevalence of BEE "fronting' where black-owned firms shop-fronted white-owned power.
"What I regard as extremely positive was the spirit of trust and commitment in which industry, government and labour negotiated issues of critical importance to our country's economic empowerment ideals,' he said in a 2002 presentation at the University of Pretoria on behalf of the SA Institute of Mining and Metallurgy.
Even the government participated in this spirit.
It said in the early days of the mining charter that when companies were trying to work out their obligations, if they hadn't secured enough points in terms of the mining charter on procurement, they could "make good' by earning additional points on, say, employment equity. It was a quid pro quo that acknowledged progress and worked in the name of transition.
Given the complexities, wrinkles and court challenges to the law since then, the spirit of the mining charter has long since receded into the background, a point Nogxina was making in 2008 when he criticised the sector for failing to broaden BEE.
In an interview with Miningmx in that year, Fauconnier made the same point adding that a 12-page document, pioneering as the mining charter was, couldn't live up to the hundreds of pages of legal furnishings of which subsequent empowerment codes are made, the Department of Trade and Industry's broad-based black economic empowerment uppermost.
Major empowerment deals, based on the current template, are excluded from the government's reckoning which would mean a number of audit fails by mining companies worth billions of rands.
Attorneys contacted by Miningmx were unanimous that the South African government would be hard pressed legally to snatch back new order licences since they were, presumably, granted to qualifying applications.
And it's not government's interest to be taken to court especially as its track-record in respect of defending its interpretation of the charter is a poor one.