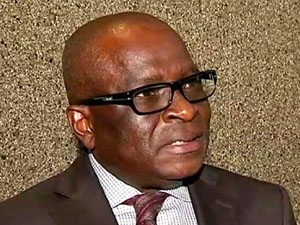 [miningmx.com] – THE announcement by the Department and Minerals (DMR) and the Chamber of Mines (CoM) to jointly approach the courts to seek clarity on the application of the "once empowered, always empowered' principle was welcomed by industry and the legal fraternity.
It seemed like a sensible and fairly innocuous way to break the impasse between the industry and government on this hotly debated issue.
The sentiment remains that it was a good message to send out to investors and stakeholders alike and Minster Ngoako Ramatlhodi was praised for his inclusive approach to bringing certainty to the sector.
However, on a deeper analysis of the potential knock-on effects that the launching of this application may have on the sector, one wonders if this is in fact the right route to embark upon.
The proposed timeframe for obtaining this declaratory order is problematic.
The Minister and CoM have noted the issue of urgency and said there were aiming to obtain a declaratory order from the courts by end-April.
This appears unlikely, if not impossible.
However, in the event of third parties bringing joinder applications, this will delay the finalisation of the court proceedings even further.
Any interested and affected party will have the right to bring an application of joinder to the court – in other words, we are looking at (the very least) mining right holders, traditional communities, unions and political parties coming on board.
Joinder applications combined with the parties' exercising their right of appeal could delay the court process for many months (but most probably years). This will only exacerbate the issue of regulatory uncertainty in the sector.
Timeframes and regulatory issues aside, the possible political backlash that the industry may face is probably the most troubling.
Whilst both the CoM and the DMR are heading to court with good intentions, the declaratory order may be viewed as the mining industry not supporting transformation in the sector.
The consequences: possible industry strikes or mass actions (as already has been threatened by NUM) and further antagonism by certain political parties.
This risk, coupled with the current political instability and the tensions between the trade unions, makes the seemingly simple process counteracted with unpredictable political risk.
The actions on both the part of the DMR and the CoM display a commendable demonstration of good will and cooperation and have undoubtedly moved industry and government closer to reaching a compromise on the ownership issue.
That said, one wonders whether the negotiating table would be a safer arena for this battle.
Nicola Jackson is a partner in the Johannesburg office of Fasken Martineau, an attorneys, and a member of the firm's global mining group.