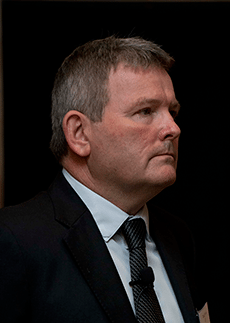 [miningmx.com] – THESE days in the platinum industry it is hard to be optimistic. Platinum group metals are in deep trouble: $1,070/Pt oz indicates an oversupplied market.
In addition, palladium and rhodium have both declined significantly. The weakening rand has not compensated for the lower dollar prices.
On South Africa's platinum belt, we all agree that the industry needs a structural shift, but a popular misconception is that the industry is rich and that it can afford to meet all stakeholder demands.
Restructuring? Industry analysts inevitably focus on closing deep-level, loss-making shafts and shifting production to shallower, lower-cost ore bodies.
Experience tells us though that this change is far easier said than done.
And yet, over the next 13 months the entire industry is faced with inescapable cost increases, principally the wage increases negotiated last year and to a lesser, but not insignificant extent, Eskom's soaring increases. The combination of the two will add around 20% to the current cost base.
The barriers to exit are high and fraught with socio-political challenges.
Closing labour-intensive operations implies job losses, a development which is robustly opposed by government.
Recent proposals to retrench miners have resulted in government and unions pressuring the mines to maintain employee numbers. Many others, beyond miners and their families, depend on the miners' monthly wages. The tension across the industry is palpable.
Over the last 10 years, primary output of platinum in South Africa has fallen by 20% to four million ounces per annum. How do we and our industry counterparts fund the development of new mines? Almost without exception, balance sheets need strengthening, but any approaches to shareholders or lending institutions for fresh capital are unlikely to be received positively unless a clear strategy can be articulated by industry leaders.
We at Northam are moving to a new operating structure: shifting production towards our Booysendal property where the orebody is shallow and mechanisable.
Over the next few years, we will also open up the recently acquired Everest property which abuts Booysendal. This new mine will be known as Booysendal South, complementing the existing Booysendal North mine which is currently in ramp up.
At the deep-level Zondereinde, unit mining costs are uncomfortably close to the R400,000 we currently receive from selling each kilogram of metal.
I am afraid there is no single solution to the industry's woes.
Turning the tide calls for co-operation across the spectrum. This includes unions who want to maintain jobs, the government which is hungry for tax revenues and export earnings, as well as management providing strong operational leadership and the wider public that is under a misapprehension as to what we can deliver.
It all adds up to a comprehensive solution that draws on the deep well of our belief in the product, in the country, in our people and in our company.
With these challenges ahead, it as just as well that mining people are optimistic by nature.
Paul Dunne is the CEO of Northam Platinum.