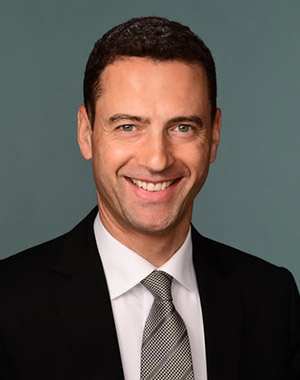 'The world just doesn't get it. It doesn't understand that there's a massive copper deficit coming'
IN Gary Nagle's first full year at the helm of mining and trading colossus Glencore, he has overseen the airing of the company's dirty laundry, notably large sums of cash that were no doubt laundered. In the end the group pleaded guilty to violations resulting in a $1.1bn fine. Another fine - a record £281m - was later imposed by a London court for "endemic" corruption fuelled by its African oil-trading desk. Luckily for Nagle, Glencore happens to be in the midst of a strong commodity market and this has helped direct attention to the group's future, which is rosy.
Nagle capitalised on this in December when he told investors the company could spend billions of dollars on growth. It might also, for the first time in a long time, embark on a greenfields project in El Pachon, a $5.6bn copper prospect in Argentina, provided the market was "screaming for the metal". According to Nagle, that's only a matter of time as an estimated 50 million-tons-a-year copper deficit will open up over the next eight years. Other projects in Glencore's pipeline include a new bauxite mine in Australia as well as possible commercial-scale hydrogen and ammonia ventures in Queensland.
Globally, the company is on the cutting edge of R&D to unlock the potential of recycling of green commodities such as copper, nickel, cobalt, and precious metals from end-of-life electronics. Nagle will also oversee the company's initial measures to reach its current goal of net zero emissions by 2050. Capital allocation will prioritise green metals while it runs down its coal production. Coal makes Glencore a target for activist investors with the next acid test of its green credentials due in May at its annual general meeting. How will shareholders vote on the group's climate resolutions bearing in mind revenue from coal is making them a mint.
LIFE OF GARY
Nagle is a number cruncher, a chartered accountant with degrees from the University of the Witwatersrand, which has produced many top mining executives. He joined Glencore in Switzerland in 2000 as part of the company's coal business development team. Nagle would subsequently be involved with Xstrata's London listing and worked in Colombia and South Africa, where he ran Glencore's Ferroalloys assets from 2013 to 2018. He has shown an openness to engage with the company's critics - of which there are many - with a manner that is both easy-going and direct. He assumed the helm at Glencore in July 2021, taking over from fellow South African Ivan Glasenberg.
More Rainmakers & Potstirrers