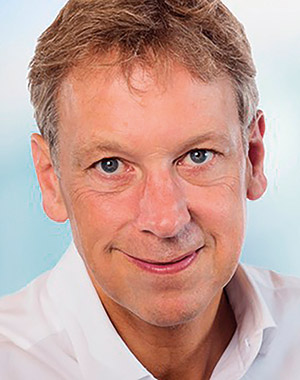 Jakob

Stausholm
CEO: Rio Tinto
'The reform of empowerment trusts instituted by RBM in 2009 seems to be heading for the High Court'
JAKOB Stausholm has been described as a man for a crisis, which at Rio Tinto has not been in short supply. So far, he's fared well. Stausholm fronted up to Rio Tinto's negligent destruction of the Juukan Gorge caves, considered sacred to Aboriginal Australians, and has presided over publication of an unflinching report into corporate bullying, much of it gender-based, at Rio Tinto. In South Africa, however, there's still work to do. The ongoing fallout in community relations at the group's 84%-owned Richards Bay Minerals (RBM), a titanium slag producer, is unresolved.
The mine was shut in 2021 amid violent community protests. Peace was restored after RBM agreed to reserve 40% of new jobs for local communities. However, a battle over the reform of empowerment trusts, which were first formed by RBM in 2009, seems to be heading for the High Court. This was after the Amakhosi "reneged" on the reform process, according to RBM's GM, Werner Duvenhage. In better news, RBM signed a deal with Voltalia to install 130MW worth of electricity supply in the black-controlled venture, Bolubedu Solar PV. The electricity will be wheeled from its Limpopo province premises and enable RBM to build production to nameplate capacity.
Currently, RBM produces 600,000 tons of titanium a year, a little over half its capacity, because Eskom rations power to a 237MW cap. Stausholm's other strategic goal is to restore momentum to stalled projects. On his watch, there's been an agreement with the Mongolian government for the Oyu Tolgoi copper mine, while at the Simandou iron ore mine in Guinea, Rio Tinto signed a joint venture with other commercial partners that sets the course for $15bn in infrastructural development that had been previously contested. But for reasons stated, there's less certainty about RBM's $463m Zulti South project. Zulti South, if approved, will add about 25 years to the mine's life. RBM says it's working on "suitable solutions".
LIFE OF JAKOB
Stausholm has a master's degree in economics from the University of Copenhagen. He worked for some 20 years at Royal Dutch Shell, where, as chief auditor, he was tasked with getting to the bottom of the group's reserves reporting scandal in 2004. He was then hired by shipping group AP Moller-Maersk in 2012, where he rose through the ranks, eventually becoming its CFO amid a break-up in the century-old conglomerate. The 54-year-old Dane stands a towering 6ft 7in high and is a keen athlete, with an interest in cross-country skiing and running.
More Rainmakers & Potstirrers