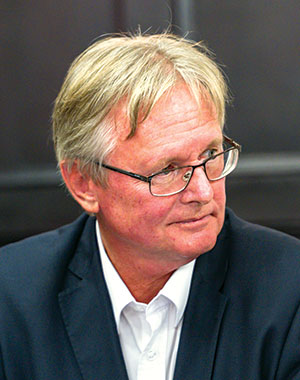 Richard

Spoor
Director: Richard Spoor Inc Attorneys
'I am ashamed that we have strayed so far from the ideals that informed the establishment of our democracy, ideals based on freedom, equality and justice'
RICHARD Spoor's current areas of focus include a looming legal battle for compensation for over 30 families affected by the 11 September 2022 tailings dam collapse at a Free State diamond mine operated by Jagersfontein Developments. The saga highlights the environmental and social hazards linked to mining, and Spoor has publicly estimated the damage to be at least hundreds of millions of rand. Spoor often targets the mining sector's "legacy issues" and in the process, is building a legacy of his own.
The Tshiamiso Trust continues to manage the thousands of claims from former miners who contracted the incurable lung disease silicosis from inhaling silica dust from gold-bearing rocks. As of mid-December 2022, it had paid out over R900m to some 10,000 claimants in South Africa and neighbouring countries such as Lesotho. This is a direct consequence of the 2018 R5bn settlement that Spoor spearheaded against several gold mining companies in a class action suit - one that confirmed Spoor as a legal force to be reckoned with in mining boardrooms.
His legal activism is not confined to the mining sector; he has assisted trout farmers in the province of Mpumalanga to negotiate cumbersome regulations that threaten the viability of their business and in October 2022, teamed up with RH Lawyers to initiate a class action suit against Johnson & Johnson, Ethicon, Coloplast and NuAngle over pelvic mesh devices that were allegedly defective, resulting in injuries. If there is a legal wrong that seems to need righting, Spoor can be expected to be on the frontlines, spoiling for a fight.
LIFE OF RICHARD
Spoor is one of South Africa's most prominent human rights lawyers, with a focus on righting the mining sector's legacy of wrongs. By turns witty and acerbic, he is a frequent critic of South Africa's ruling ANC on Twitter. A qualified pilot who resides in White River near the Kruger National Park, Spoor is also a keen cyclist.
More Rainmakers & Potstirrers