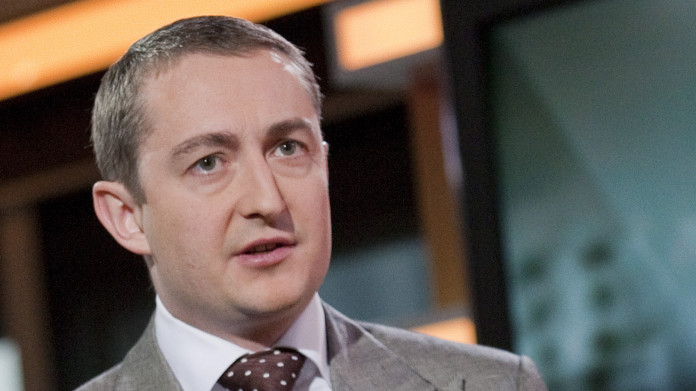 AMID emergency financial surgery at Paladin Energy, the Australian-listed firm's CEO, Alexander Molyneux, sought to look at the positives saying there were signs the uranium market was improving.
The company last night all but abandoned the sale of a 24% stake in its Langer-Heinrich mine in Namibia to China National Nuclear Corporation, a transaction that aimed to raise $175m towards part repayment of some $212m in debt due in April.
Instead it unveiled a range of other financial measures including pushing out two tranches of convertible bonds to 2022 and 2024 worth a total $362m, whilst issuing $141m in new shares to bondholders.
It also said it would exchange any accrued unpaid interest into new secured bonds and new convertible bonds – a fleet of proposals that most, but not all, of bondholders have accepted. A vote requiring the support of 75% of existing bondholders has to be sought.
The refinance also needs the approval of French offtake partner EDF, which is chasing extra security related to its $200m in uranium prepayments as well as the Foreign Investment Review Board as the majority of bondholders are Chinese.
To top this off, Molyneux announced a minimum $75m equity raising and a one-for-10 share consolidation. On a 12-month basis, shares in Paladin Energy have collapsed 65%.
Nonetheless, Molyneux said US purchases of uranium, the absence of which last year he attributed to the mineral's poor price performance, were beginning to resume.
"We might just be seeing a reversal of that now," he told The West Australian. "The price of natural gas, a key competitor in the US, is up 50% from its lows of just over 12 months ago and its becoming clearer that nuclear will enjoy more policy support in the US as a clean and strategic energy source.
"We have seen US buyers return to dip a toe in the market with a couple of major tenders just prior to Christmas and uranium spot has finally shown some positive momentum, which we expect to continue if buyers continue to return to the market," he said.
Investec Securities said the Chinese would remain a strong influence on the uranium market. "Unfortunately it seems that the uranium industry will not be rescued by Chinese action to stimulate prices, as they did in coal. Low uranium prices are directly in China's favour as they are a consumer, not a domestic producer," the bank said.
It added, however, that the move by Kazakhstan to reduce production could be behind the recent jump in prices and may have a similar effect to Chinese restrictions on coal production.
The spot uranium rose $2.25 per pound ($/lb) to close at $24.25/lb yesterday as Kazakhstan said it would reduce production by about 2,000 tonnes or 10% of total production this year amid a global inventory glut.
"Uranium was one of the very few commodities not to benefit from the rally in 2016. This may be the turning point," said Investec. "Last year demonstrated that even modest constraints on supply could have profound impacts on pricing, with coal being the notable example," it said.
The price of uranium slid 41% in 2016 after dropping to a 12-year low in November amid oversupply, including enough inventory held by Japan's utilities to power the nations reactors for at least six years. Kazakhstan accounted for 39% of global production in 2015.