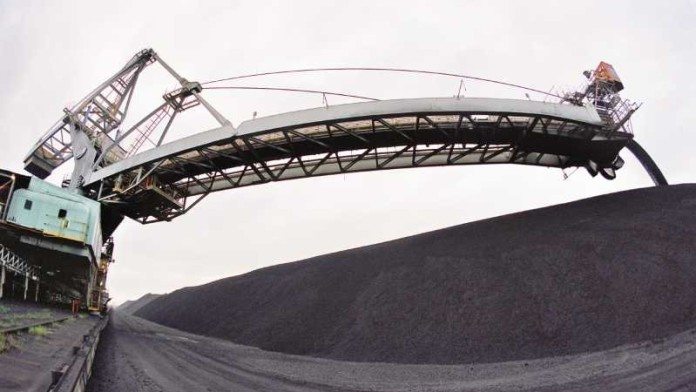 EXXARO Resources was unlikely to exercise its pre-emptive rights in Richards Bay Coal Terminal (RBCT) as it had sufficient access to the export facility.
"I'm not sure we are interested in buying more entitlement," said Mxolisi Mgojo, CEO of Exxaro, a Johannesburg-listed coal producer. Exxaro has an 11% stake in RBCT, equal to just over 10 million tonnes a year (Mt) of its 91Mt a year capacity.
Dutch trading group Vitol is hoping to buy Optimum Coal Terminal (Pty) Ltd from Tegeta Exploration and Resources, a subsidiary of Oakbay Resources which is listed on the Johannesburg Stock Exchange.
The main economic beneficiaries of Oakbay Resources is the Gupta family represented by three brothers Ajay, Atul and Rajesh who are friends of President Jacob Zuma.
Tegeta bought the entitlement through Optimum Coal Terminal as part of a R2.15bn takeover of Optimum Coal Company. The entity was purchased out of business rescue after it encountered financial hardship under the management of previous shareholder, Glencore. The takeover is mired in controversy after a report by the Public Protector alleged that Eskom had helped Tegeta finance the deal.
Vitol is thought to have offered $250m for the stake in the terminal which, at last year's run rate of 72Mt, is equal to about 5.4Mt. The purchase price has never been confirmed and public comment about the process is sparse.
However, Mgojo said he thought the offer price for the shares in RBCT was "expensive", and, in any event, access to the terminal had become easier following some lean years in the coal export space.
Existing shareholders in RBCT, which also includes Anglo American, South32 and Glencore, among a host of smaller players, have pre-emptive rights over the shares in the event of a sale. The pre-emptive is shared equally, said Mgojo.
"I'm not too worried about entitlement as I was when entitlement was very tight," he said. He added that the sale of the shares in RBCT was currently a matter for the lawyers.
RBCT's comment on the matter has been brief. In September, it confirmed Vitol wanted to buy the shares, but it has added very little since, saying the sales was subject to various conditions.
An industry source told Miningmx last year, however, that the RBCT members are against Vitol becoming a member because the trader does not own operating coal mines in South Africa and so has no 'skin in the game' on the ground in the country in a business that has been built up over the past 45 years by South African mining companies.