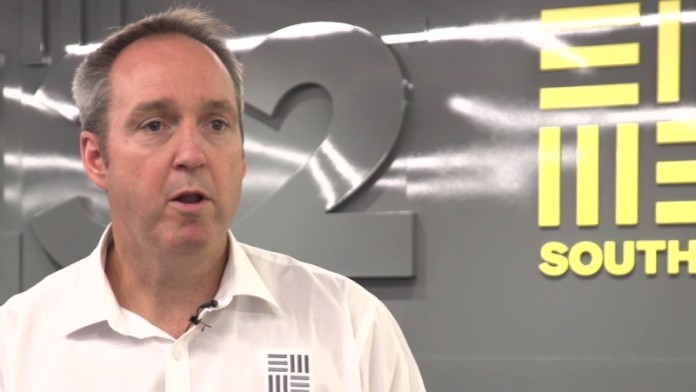 SOUTH32 CEO, Graham Kerr, stood by the group's decision to exit its thermal coal assets in South Africa saying it was a decision informed by its view on the commodity.
"There are lots of things going on here in South Africa. I won't lie: it does have its challenges. But also we operate in Colombia and Mozambique which have their sovereign risk," he said in an interview with Miningmx on November 28. "Even Australia has its challenges with resource tax plans."
South32 announced on November 27 that whilst it would commit R4.3bn to the expansion of its Klipspruit thermal coal export mine in Mpumalanga province, it would establish South African Energy Coal (SAEC) as a standalone business.
"Establishing South Africa Energy Coal (SAEC) as a stand-alone business will enable us to improve the operation's competitiveness and ensure its ongoing sustainability," said Kerr in a statement at the time. "This process will also allow us to further simplify our organisation and unlock additional value for shareholders," he said.
"We will also seek to increase the local ownership of SAEC, consistent with our commitment to South Africa's economic transformation, and may ultimately list the business on the Johannesburg Stock Exchange." Shares SAEC business would be sold to black business.
Asked in a conference call whether South32 would be prepared to hold a minority stake in the business, Kerr said: "We do believe in building partnerships but we would not keep a minority stake for a long period of time". He added that investor concerns regarding the impact of coal on climate control was another feature of the decision to sell down its stake.
Kerr said today that the group's thermal coal sales from South Africa were roughly split on a 50:50 business. Whilst the domestic market looked promising given anticipated coal supply deficits likely to be experienced by Eskom, there was less certainty regarding prospects for seaborne thermal coal pricing.
"The medium- to long-term price of exported orientated coal is less certain. There is growing competition, and competition from India," he said. "But we have no plans to exit South Africa, just plans to exit thermal coal."
South32 is following in the footsteps of Anglo American which announced plans in April to sell its domestic coal mines to a black consortium, Seriti Resources, for R2.3bn. The transaction, which requires the transfer of the coal sales agreements between Anglo and Eskom for the New Denmark, Kriel and New Vaal mines, has not yet been completed.