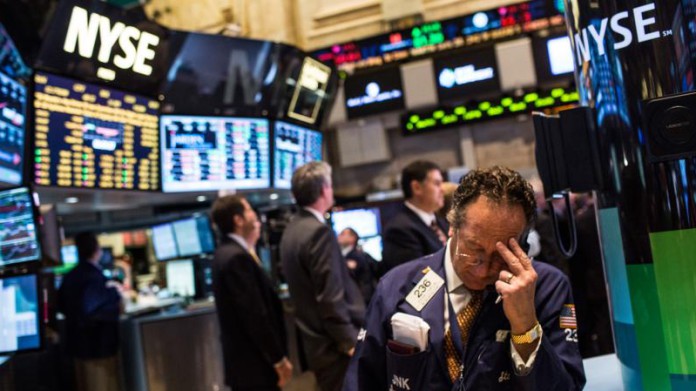 IT'S time to revisit the investment clock, the diagram reproduced by Investec Securities which shows how the mining market was nearing 4pm – that time on the dial representing the end of the slump in the mining cycle.
According to the bank, time has flown and we're somewhere around 5pm which is the point just before the mining market moves into boom again. Metal prices have stabilised, the industry is recapitalised, debt has fallen, and there's a start in merger and acquisition activity; at least, in the gold market.
With boom, at 6pm, comes cash takeovers to be followed by new flotations and rising exploration which, sadly, prefaces a new period of rising debt … And we all know what happened the last time the mining sector became heavily indebted.
Said Investec: "Whilst we have seen all the signs that signal a mood of cautious buying, we believe the mining market overall has not yet had sufficient encouragement to signal a move to blanket buying".
But the feel-good factor is back.
"I have spent more time talking to international investors wanting exposure to JSE-listed companies in last six months than in quite a while," said Tim Clark, head of Standard Bank Group's Securities Diversified Mining team.
"We think that some prices of the bulk commodities [coking coal] and some of the less liquid markets [manganese] have risen to point where they are a little bit high. So we have some downside from the current levels," said Clark. "But in aggregate, we are positive." He thinks prices will rise for base metals, energy, and bulk products, and even platinum group metals (PGMS) which are forecast to revive around 2018.
The recovery in iron ore prices has been spectacular. Once languishing around $40/t in 2016, the price is now double that at the time of writing, a 180 degree turnaround that means most, if not all, iron ore producers are making money again when 30% were underwater last year.
The factor behind the improvement is inevitably China where gross domestic product (GDP) growth has stabilised following an increase in 1998 from 7% to 14%annual growth in 2007. Growth plummeted with the world economic and financial crisis, but regained ground reaching double-digit figures by 2010. It then slid again to 7% in 2015. Throughout much of 2016, China GDP grew at 'only' 6.7%.
"For the first time in years, there is a mood of cautious optimism in the mining industry with commodity prices on the rise, shallow growth returning to different end-markets, and most mining companies in a better cost position than in the recent past," said Deloitte in its 2017 mining report.
So where are South African mining firms in this recovery?
Well, it might be worth dwelling on where they were during the so-called down-cycle. Surprisingly, South Africa Mining Inc. should have been better off than most during the metal and mineral price lows owing to the weakening profile of the rand against the dollar.
Standard Bank Group research shows that in the last five years, metal prices in rands increased whilst they fell globally. For instance, the price of coal is 36% higher since December 2011 to December 2016 whereas it is 20% weaker in dollars. Only iron ore has weakened in rands – down 10% – over that time while platinum is 14% higher compared to a 33% weakening in dollars.
The Chamber of Mines has long described the increase in administrated costs such as electricity, falling productivity, the rising wage bill, and relatively hostile mining policies as key factors why South African mining was, generally-speaking, underwater during 2016.
So while the Investec clock is a helpful device, it doesn't quite chime with South African conditions.
As Deloitte's Andrew Lane observed: "Governments of resource-rich countries are grappling with the issue of how to equitably distribute the returns from their resource endowments to investors, governments and communities". That's putting it politely given the lack of clarity over the Mining Charter and the MPRDA, the mining sector's centrepiece legislation, as well as over-zealous safety shut-downs and corruption. Lane does add: "There are no simple answers to this."
But Clark insists South Africa's local problems are simply one piece of a global puzzle in which politics has become more volatile. "There has been a lot of investor interest in South Africa," he said.
"The normal issues that you get around the world are questions that are being asked about South African investor interest such as whether mining firms can retain their mining licences. Hopefully, we will get some regulatory certainty over time, but we tend to beat ourselves up a bit," he said.