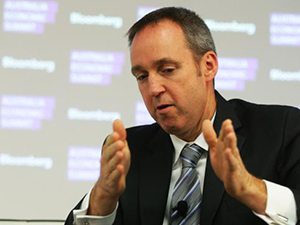 SOUTH32 has been among the most conservative of the diversified mining firms listed on the Johannesburg Stock Exchange, especially in respect of managing its cash which is expected to top $1bn before its year-end on June 30.
The company, however, has been non-commital on what it intends to do with any excess funds beyond its current dividend policy which is to pay 40% of underlying earnings after capital expenditure.
Analysts, however, feel that a share buy-back may be in the offing.
Last month, it posted interim headline share earnings of 11.6 US cents per share compared to a six cents/share loss in the previous financial year in which it booked $1.7bn in asset impairments. Free cash flow totalled $626m which took net cash to $859m from which it will pay the $192m interim dividend, equal to 3.6 cents/share.
This would take cash on hand to $667m – well above the $500m buffer that Graham Kerr, CEO of South32, has stated as a preference throughout the mining cycle, whether times are bad or good.
Given that cash flow from coal and manganese in particular are good, and allowing for the fact that beyond stay-in-business capital, expansionary capital is relatively modest, there's likely to be an excess of cash. It's not really possible to factor in major merger and acquisition activity as Kerr has indicated that the firm will continue to examine bolt-on acquisitions rather than big-bang deals.
"In the absence of investment, we expect increased probability that excess cash could be used in a share buyback or distributed via a special dividend," said an analyst who declined to be named.
In fact, of the two options, a buy-back is more likely as South32 has not built up enough franking credits in Australia to make a special dividend tax efficient. (Franking credits are tax already paid by the company which it then passes on to the investor thus reducing the investor's tax liability).
"We are unsure of the quantum of this highly probable buyback but expect it to be at least $200m which is broadly similar to the interim dividend of $192m," the analyst said. It's also possible that South32 may not wait for the end of the financial year to announce the buy-back programme.
The benefit of a buy-back is that it increases the proportion of earnings distributed to shareholders who want to remain exposed to the stock for a longer period whilst also providing a return especially if the share is considered undervalued.