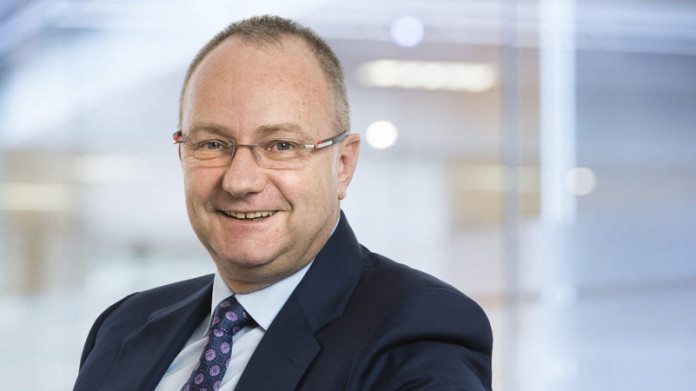 AT one point during Anglo American's interim results presentation last month, a question posed by the audience called for interaction between three of the group's executives: Mark Cutifani, the CEO, Tony O'Neill, the firm's technical director, and the newly appointed CFO, Stephen Pearce.
It would be pure caricature to suggest one was suddenly transported to a bar in Kalgoorlie – although all three are Australian, there wasn't a 'G'day Mate' to be heard – more, rather, how the informal, slightly off-the-cuff conversation that followed gave an impression of how Cutifani had helped transform Anglo American. To capture it in a single word, you might reach for 'accessible'. In some ways, this couldn't be further from the clipped, and occasionally lofty, Anglo of the Nineties.
And spirits were high; camaraderie in abundance, and a far cry from the atmosphere less than two years ago when Cutifani, then sporting a giant rose in his lapel, perhaps in the hope analysts would be distracted enough by the flora not to notice the turmoil in which the group had been flung by perilously low commodity prices.
Cutifani's response was to cut back assets and projects in an effort to control the balance sheet. Nearly 30 separate assets were hived off including the company's coal, phosphate and aggregates business. Jobs went with them, but jobs were also cut. Anglo's head office in Johannesburg has turned eerily quiet, and there's still lingering talk Anglo might leave Johannesburg for cheaper digs.
But this year's interim results presentation, was like a palm bedecked parade into the Eternal City for Cutifani. Assisted by the completely unforseen recovery in commodity prices dating from about January 2016, net debt was reduced to $6.2bn – its lowest level in five years and below the $7bn year-end target that Cutifani had originally set the group.
More impressively, Anglo announced the resumption of dividends, starting with the interim – perhaps surprising at least half of the analyst community who hadn't anticipated it – and a new payout policy of 40% of earnings. Almost immediately analysts dived for their calculators and spread sheets.
"Under Anglo's new 40% dividend policy, at current commodity prices, we estimate a payout of approximately $1.2bn to $1.4bn in 2017-18, equivalent to a dividend yield of 6% to 6.7%," said JP Morgan Cazenove in a note to clients. It added that Anglo would continue to deleverage its balance sheet whilst continuing to pay out attractive dividends, and recommended buying the share as the company was under-valued.
That was on July 28. Shares in the group have since been steadily on the march gaining a further 3% at the time of writing. "Anglo is up about 14% over the past week, roughly double the peer group average reflecting the partial re-rating we anticipated through the dividend reinstatement," said Macquarie in a report dated August 1. But it warned of possible share price weakness to come.
The expectation is that iron ore and coal prices – the bulk commodities Cutifani said in the teeth of his restructuring he wanted to sell – will start to cool. Ironically, these were the minerals that propelled Anglo to its strong financial performance in the six months ended June. Yet Macquarie found reasons to be optimistic.
"Over the next few months we believe the stock is likely to experience weakness as iron ore and met [metallurgical] coal prices cool," it said. "This will likely offer more attractive entry points in our view," it added. In short, the bank – another Australian – likes the Anglo investment case.
The question is, however, where to from here? Perhaps expressing the extreme fickle nature of the market, one analyst at Anglo's interim presentation asked whether the group's new caution in terms of its balance sheet management would come back to bite it as the demand from investors would increasingly turn to growth – the debt-heavy days of 2013 to 2016 now turning to memory.
Herein lies an interesting dynamic between the executive with Cutifani's natural effusiveness coming up against a clearly conservative CFO. "I think I'm going to stick to my guns," said Pearce when questioned on why the purse strings could not be loosened at Anglo in terms of project growth.
"We have to strike a balance," he said. "The market is rewarding strength in the balance sheet. Projects will be considered, but we won't put the balance sheet at risk. We still have work to do to regain credibility, even in our own organisation," he said. "We shouldn't get too excited," he added in response to prodding over whether Anglo would press the button on the expansion of its Quellavecco copper mine expansion in Peru.
In an interview with Miningmx, Cutifani suggested that with careful allocation of capital, Anglo could produce 50% more of the minerals today in the next five years. One potential project is to have De Beers' Orapa mine in Botswana producing more material through selective brownfields expansion and debottlenecking.
Said Cutifani: "It's too early to say, but a 10% to 20% improvement in production might be possible. We have to work through the numbers first over the next 12 months; see what the resource and reserve potential is at the mine. That's where the big opportunities are, where we haven't tested our mineral endowments fully".
De Beers' Venetia and Jwaneng mines would also be tested for incremental production increases while Cutifani said the firm's 44%-owned Collahuasi copper mine in Chile was another focus area in respect of lowering costs. Even Minas Rio, the Brazilian iron ore project described as Anglo's single worst investment, is potentially up for an expansion to 26.5 million tonnes (Mt) of iron ore a year with the further possibility of 30Mt "… at the right time, and with the right increments".
All of this will have to get past Pearce, however, who has experience of reining-in ebullient CEOs. He was previously CFO at Australian-based iron ore miner, Fortescue Metals Group whose leader, Andrew Twiggy Forrest, is known for his barn-storming statements of intent and ambition.
What's interesting about the fresh enthusiasm for Anglo American is how relatively little bearing the South African question – described by Cutifani as 'the question' – has on the share. Provided the company is paying dividends, shareholders are prepared to support it. In fact, it was the performance of one JSE-listed company in which Anglo has shares – Kumba Iron Ore – that helped Anglo to lower net debt as it did.
Still, the impasse in the industry-South African government relationship is a source of enormous frustration for Cutifani. "The South African question is the question," he told analysts. "We are doing all the things we said would do on corporate side in terms of overheads. We have managed and sold assets that are either small scale or not long term. We are doing that type of work.
"But we don't expect to land a longer term position regarding South Africa this year," he added. "There will be so much noise around the leadership debate [of the ANC] and it will be difficult to get anyone to focus. But we like the assets that we have".
In addition to Kumba, Anglo also owns export coal mines and is the dominant shareholder in Anglo American Platinum. Said Cutifani: "We will continue to improve them and at some point there will be dialogue on way forward. If you look at the US, it is still arguing about the election result so there's nothing new about leadership debates of this type.
"But unfortunately, South Africa is noisier than most".