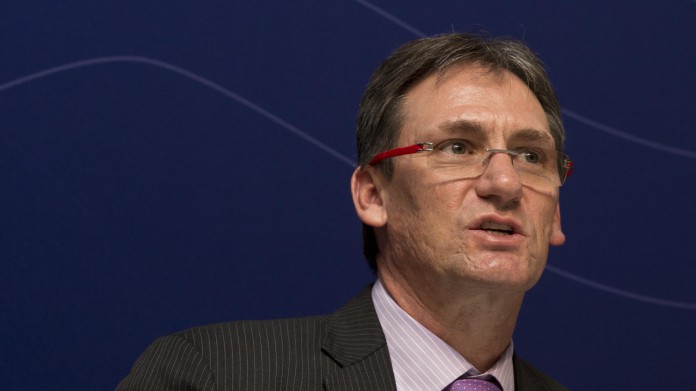 ANGLO American Platinum (Amplats) did not anticipate closing all its non-core asset sales until the 2018 financial year when it hoped to divest of its 49.5% stake in Bokoni Platinum Mines (Bokoni).
The other shareholder in Bokoni is Atlatsa Resources which has a 51.5% stake. Amplats has re-financed Atlatsa on a number of occasions and last year persuaded the company to shut loss-making assets. "We put a lot of time and effort in Bokoni during the last year," said Chris Griffith, CEO of Amplats. "For instance, we got Atlatsa to shut loss-making shafts and now we've got some consultants in there.
"But Bokoni is a big chunk of our black economic empowerment (BEE) credits so we have to be careful to whom we sell it," said Griffith. "I don't think we'll get it done in 2017."
Atlatsa said in its third quarter results in November that it had completed the 9.6% reduction in permanent staff and a 47.3% reduction in contractors following the closure of unprofitable mining areas, including its open cut operation. The outcome was a modest operating profit and a 75% reduction in the quarter-on-quarter share earnings loss of one US cent. But the company remains a drain on Amplats.
Said Griffith: "It's difficult to sell an asset if no-one sees value. That was the case for Union (Mine) and it's still the case for Bokoni". He added there were no complications with the Department of Mineral Resources in selling Bokoni.
Amplats announced that it was to sell a 85% interest in Union Mine and a 50.1% interest in MASA Chrome Company for R400m in cash to Siyanda Resources, taking the sale of non-core assets to a minimum of R6.3bn in 18 months.
In addition to Bokoni Mines, Amplats is also still to sell its stake in Kroondal Platinum Mines which it shares with Sibanye Gold, the firm to which it sold Rustenburg Platinum Mines.
BEE
Responding to analysts questions at Amplats' full-year results announcement, Griffith said the company was in no danger of breaking South African government laws on BEE threshold levels.
In terms of the Minerals & Petroleum Resources Development Act (MPRDA), mining companies operating in South Africa must sell 26% of their shares, or units of production, to black-owned businesses.
However, the DMR set the cat among the pigeons last year when it prepared amendments to the Mining Charter proposing mining firms had to perpetually re-empower themselves in the event of a BEE partner redeeming its shares.
The notion is referred to as continuing consequences or, more coloquially, 'once-empowered, always-empowered'. The Chamber of Mines is poised to challenge the government's proposed amendment on continuing consequences in the High Court.
"On the ownership element of the charter, we don't think there will be any complications for Amplats," said Griffith. "We are way above the 26% that is required.
"On continuing consequences, we have the confirmation from the DMR that when one of our partners – Mvelaphanda – walked out of a shareholding that our 7% was retained. We have that in writing," said Griffith.
Mvelaphanda Resources bought the Booysendal property from Amplats which it reversed into Northam Platinum around 2007. It eventually unbundled its shares in Northam Platinum when it decided to close the business.
"To summarise, there should be no consequences for Amplats in the event that the continuing consequences clause is turned around, for some reason," said Griffith. "There's renewed enthusiasm and determination to get this Mining Charter done. We will likely see more effort in next couple of months. It is a concern for industry, government and DMR," he said.