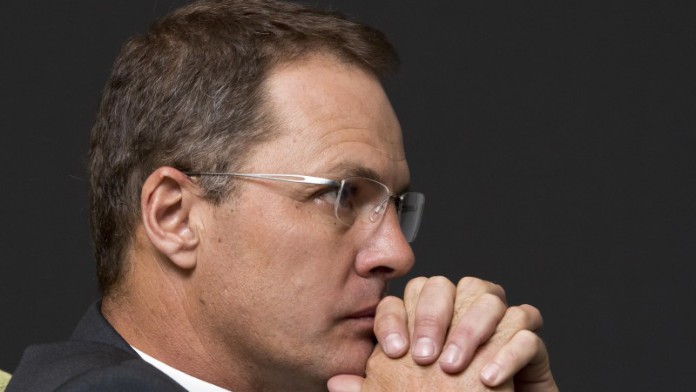 DRDGOLD was famously dubbed 'The Roodepoort Rocket' by former CEO, Mark Wellesley-Wood. but perhaps 'The Roodepoort Rollercoaster' would have been a better moniker.
That's because of the wild ride that shareholders have been taken on over the past 18-months during which the share price has surged from around R2.50 in December 2015 to a high of R12.60 in July from which it plunged back to around R5.50 in November before recovering to just under R9 early in February.
The shares pulled back to just over R8 this morning following publication of interim results for the six months to end-December which reported a 14% rise in cash operating costs, a 7% drop in gold production, and a headline earnings loss of 2.4 cents a share compared with a profit of 2.6c in the six months to end-December 2015.
But DRDGold's situation is not as bad as might appear through simply taking the numbers at face value according to CEO, Niel Pretorius, who attributed the higher costs and a dip in recovered grade to once-off environmental clean-up costs on various West Rand operations.
He forecast better results for the second half as DRDGold started treating marginally higher-grade material reclaimed from new slimes dams which would "come in at a much lower unit cost to reclaim than the West Rand clean-up sites".
Material from the new sites would be mined at costs of between R70 and R80 per ton compared with "the better part of R150 to R160 a ton in the clean-up operations we are now pulling out of," he said.
But Pretorius was reluctant to provide more specific guidance on free cash flow and earnings expected during the second half because of the uncertainties that could affect operations opening up new reclamation sites.
"We are seeing a stabilisation of tonnage throughput and there do not seem to be any bugs in the plant at this stage which hopefully sets the platform for a better set of results in the second half but it's early days," he said.
Pretorius also emphasised that the successful implementation of DRDGold's long-term business strategy was to ensure the company could cope with periods of low gold prices so that it could distribute the full benefits to shareholders of revenues earned when the gold price surged.
He described the first half results as "… a story of sacrifice on the financial dividends side but this is a business that is run towards the longer-term. This sets the stage for being able to take full advantage of wherever the gold price might take us".
"A year ago we made R170m in less than three months with the gold price around R650,000/kg. The gold price is now roughly R120,000/kg lower than what it was and not only is the business not under threat, but we incurred very significant costs towards rehabilitation and the environmental stability of the business without really dipping into our cash," he said.
"That is a demonstration of the resilience of the business," said Pretorius.
DRDGold had cash and cash equivalents on hand of R290.3m at end-December compared with R253.8m at end-December 2015.