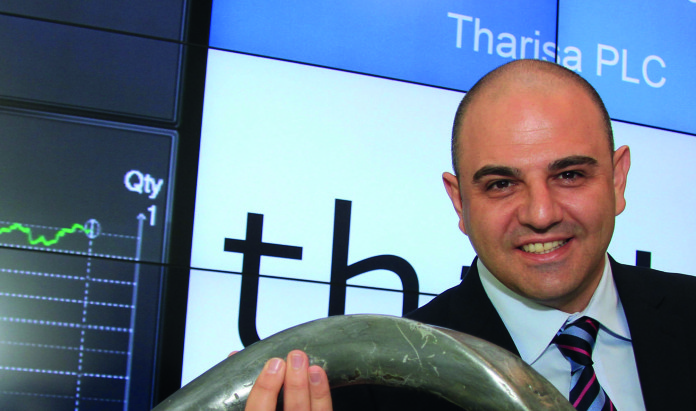 Chrome producer Tharisa is using its metallurgical and smelting technology to expand its business through agreements to run one of Lonmin's chrome plants and the development of a pilot furnace which will produce PGM (platinum group metal) rich metal alloys.
Tharisa subsidiary Arxo Metals is to operate Western Platinum's (a division of Lonmin) K3 chrome plant and will market  the UG2 chrome concentrate produced with effect from August 29.
According to a statement released on Thursday by Tharisa this will "unlock greater value for Lonmin from K3 using innovative technology already in use at Tharisa's operations where chrome recoveries for the six  months to March 31, 2017 improved to 68.4% with a target recovery of 65%."
Tharisa CEO Phoevos Pouroulis said the agreement is in line with Tharisa's strategic objective of initiating third-party trading adding about 200,000t to chrome sales annually.
He commented, "the marketing and sales of UG2 chrome from K3 expands the basket of chrome concentrates sold by Tharisa and leverages off its established logistics and marketing platforms."
No details have been provided about how costs and revenues will be split between Lonmin and Tharisa through the new deal to run the K3 chrome plant.
Earlier this month Tharisa announced it had struck a five-year deal to supply Chinese steel group Tisco (Taiyuan Iron & Steel Group Company) with about 25% of Tharisa's metallurgical grade chrome concentrate production from September 2017,
Pouroulis also announced a second technological agreement with Lonmin through which Arxo Metals is to commission a 1MW pilot-scale furnace to produce pgm (platinum group metal) rich metal alloys.
The furnace should be commissioned by the end of September this year and it will take about six months to ramp-up its alloy production which will be smelted by Lonmin as part of a pgm research and development co-operation development agreement entered into in July this year.
According to Pouroulis, " the pgm research and development co-operation agreement is in line with the group's strategic objective of moving down the value chain.  Tharisa and Lonmin have a good relationship and we are pleased to be working together to our mutual benefit."