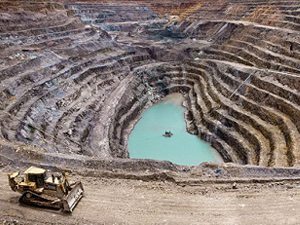 [miningmx.com] – GLENCORE Xstrata said it had completed the merger of Mutanda Mining and Kansuki, copper and cobalt assets in the Democratic Republic of Congo (DRC) which it said had the potential to produce 200,000 tonnes of copper cathodes a year, and 23,000 tonnes of cobalt hydroxide.
The deal gives Glencore a direct 54.5% stake in the combined unit with Dan Gertler's Fleurette Properties, through a subsidiary called Rowny Assets Ltd owning 31%. The balance of the assets is owned by High Grade Minerals.
Gertler and Glencore Xstrata CEO, Ivan Glasenberg, have equal rights to acquire the assets from one another in tranches in 2016 and 2018 while Glencore has the right to buy High Grade Minerals' 14.5% stake for $430m in cash.
Mutanda produced 87,000 tonnes of copper and 9,000 tonnes of cobalt whereas Kansuki is a 185 square kilometre concession which has so far absorbed $570m in capital development of a scheduled $641m in total expenditure.
"Working closely with Fleurette, significant synergies are expected to be available to the joint operations, including shared management, power, tailings, infrastructure and the joint mining of the shared high grade ore body," Glencore Xstrata said.
Glencore also has life of mine offtake agreements for all copper and cobalt mined from the assets, it said.