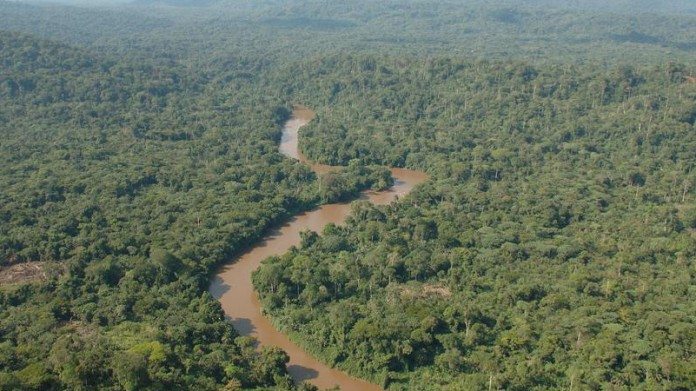 TIN might not be the most glamorous of metals, but it's certainly among the most important, especially to the Information Age given its prevalence as a solder in transistors that make our iPads and iPhones whirr. And whilst the world is not running out of the stuff, there is expected to be a shortage.
According to the International Tin Research Institute, the relatively small 300,000 tonne/year tin industry will be under-supplied by about 2018 – a deficit UK private equity fund Denham Capital Partners hopes to plug, assisted by Illovo-based mineral consultancy, Pangea Exploration.
Enter Pangea's founder, Rob Still, a veteran mining entrepreneur who has been building mines for nearly 30 years. In 2011, Denham stumped up $200m for projects it hoped Pangea would find. One of them is a tin resource in the Democratic Republic of Congo called Bisie.
Bisie is an interesting prospect. Situated in the DRC's North Kivu district, the area's prospectivity has been known to locals for decades. Between 2002 and 2012 some 16,000 artisanal miners worked the area, which is heavily forested and mountainous.
It also attracted the warlords who used revenues from the illegal sale of tin to fuel civil strife in the country: at one point, the tin fields that host Bisie once supplied about 4% of the total world tin market under such conditions.
Whilst the fundamental stability of the DRC's new found democracy is still a question for debate, the issue of warlords running amock in North Kivu is now just a bad memory. US legislation, known as Dodd-Frank, heavily monitors and restricts contraband.
So it's within these regulatory, political and mining constraints that Pangea encouraged Denham Capital to make an investment out of Bisie through Denham subsidiary, Tremont Master Holdings. It used Toronto-listed Alphamin Resources Corporation for the vehicle.
Peak funding for the project is $156.2m of which $134.2m is still to be found, although Boris Kamstra, CEO of Alphamin, reckons the balance of funds will be evenly split between debt and equity finance.
Some $10m has already been delivered into the project by the Industrial Development Corporation (IDC), its first investment in the DRC for over four years. It will have a 14.25% in the project company Alphamine Bisie Mining (ABM) with the balance of shares held by the DRC government and Tremont (80.75%).
"Whoever has this resource can dramatically affect the tin market," said Boris Kamstra, formerly the lead Pangea consultant to Denham Capital, but who is now in the front seat at Alphamin following a period of change from 2014 to 2016 in which the company had three leaders, including Kamstra himself.
"The cost of production is rated to be somewhere between $8,500 to $9,000 per tonne," he added. The estimated incentive price for new tin is thought to be $13,500 to $14,000/t; at $14,500/t, artisanal production kicks in.
"We can also double up production at a relatively marginal cost," he added.
Based on current estimates, Bisie will produce about 109,300 tonnes of concentrate over its life of mine. It will take 18 months to build the mine; first production is expected in the third quarter of 2018. "Bisie is the start of a new tin province," said Kamstra.
The inescapable risk of working in the DRC is the DRC itself. But Kamstra is philosophical. Right now there's major uncertainty regarding President Joseph Kabila's intentions in respect of breaking the Constitution and running for a third term.
Kamstra can't reasonably dismiss the notion, but he thinks it's unlikely. The economic damage caused by years of political foment are still fresh in the memory, he said.
"Political goal post-changing is unlikely because the politicians recognise the importance of the project, especially from a social perspective. Yes, it is a highly politicised area, but we hear the President inquires about project quite regularly," he said.
For now the target is to go 'hammer and tongs' on the project financing in January with the possibility of placing equity privately in December.
"From an equity perspective, I think we'll battle to get everyone in," he said. "An over-subscription is quite likely as we have some high net individuals who own quite a sizeable amount of the project."