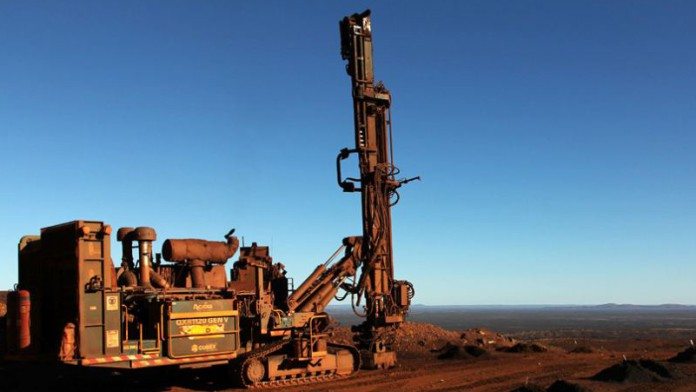 ORION Minerals is progressing apace with the establishment of its Prieska zinc and copper project, laying bare a tight timeline for exploration, funding, and development over the next two years.
The opencast operation, which had been non-operational for over 20 years when Orion secured the option to purchase it in 2015, produced 430,000 tonnes of copper and around one million tonnes of zinc between 1971 and 1991, when it was mined by Anglovaal.
The group is currently looking to raise R77.5m to fund further exploration work at Prieska and to establish a maiden mineral resource by the first quarter of 2018 which will be used to complete the bankable feasibility study by the end of next year. Full-scale production will follow in 2020.
Orion believes the resource still offers significant yield. Orion MD and CEO, Errol Smart, puts the remaining Prieska resource at a ballpark 23 million tonnes, comprising around 60% zinc and 40% copper – metals that have both ridden the commodity price upsurge in recent months.
While stopping short of outlining expected production from the operation once fully operational in 2020, he told a media roundtable on November 29 that the "aspirational" production from the previously mothballed mine was between 12,000 tonnes a year and 15,000 tonnes a year of copper-in-concentrate, and between 20,000 tonnes and 25 000 tonnes annually of zinc-in-concentrate.
"In 2014, we [as Orion] took the view that base metals had hit bottom. If you look at the history of commodity and price cycles, you want to be in construction in the early stage of the boom and you certainly want to be producing during the boom. We want to see the benefit of the boom through an advanced stage project," he said.
Orion will also benefit from the established infrastructure of the previous operation, with Eskom power supply, a water pipeline from the Orange River, and rail access already on site.
The group's confidence in zinc, in particular, emerged from ongoing demand for galvanised steel in Chinese construction. While the pace of construction in the country has slowed, the percentage of zinc used in Chinese steel is expected to increase from 5% to around 20%, in line with international content standards.
Global zinc exchange stocks have also experienced a significant draw down and are under 500 tonnes for the first time since around 2010. Other large copper projects are, meanwhile, carrying significant technical or geopolitical challenges in emerging and frontier markets, said Smart.
"The zinc and copper price are on their way up, so its the perfect place to be in," he said.
Orion listed on the JSE in September to strong reaction from domestic investors, which Smart said demonstrated appetite among locals for mining exploration opportunities.