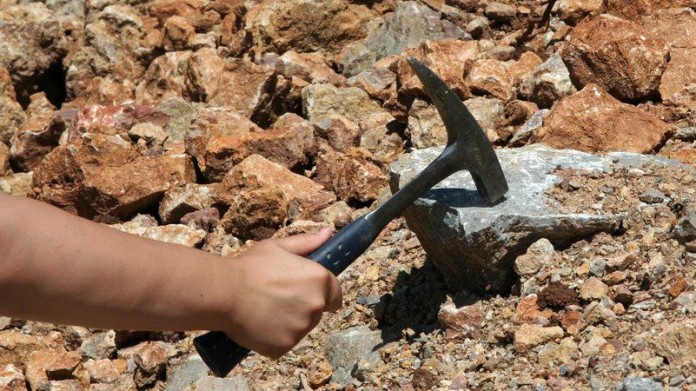 AUSTRALIAN-based gold and base metals miner Independence Group NL (IGO), whose interests include a 30% stake in AngloGold Ashanti's Tropicana mine, has hiked its stake in ASX- and JSE-listed Orion Minerals to 11.1% from 4.2%.
Orion Minerals is reviving the Prieska zinc-copper mine in the Northern Cape that was mined by Anglovaal Mining for 20 years and closed in 1991.
IGO will inject A$5m into Orion through a share placement at five Australian cents a share which gives it preferential rights to joint venture or buy Orion's nickel projects in the Areachap Belt in the Northern Cape. This includes the most advanced, the Jacomynspan nickel-copper-cobalt project.
In the past two years the spot nickel price has surged over 50% to almost $14,500/tonne from about $8,500/tonne. In a presentation to the Bank of America/Merrill Lynch Global Metals, Mining and Steel Conference on Wednesday, IGO CEO Peter Bradford said nickel was expected to gain from market disruption by electric vehicles, with an estimated supply deficit of 167,000 tonnes this year. By 2025, an additional 300-900,000 tonnes of nickel a year would be needed.
After the announcement, Orion's share price surged 7c or 16.28% on the JSE to 50c.
IGO's first investment in Orion was A$1.3m in March to form a joint venture over its Fraser Range nickel-copper project in Western Australia.
Orion will commit about a third of the IGO funding to its nickel-copper-cobalt exploration targets, where it believes there is the potential for nickel-hosting massive sulphide bodies similar to IGO's Nova Bollinger Mine in the Fraser Range.
The remainder of the funds will be used to advance the Prieska project, where Orion recently reported a maiden JORC-compliant total mineral resource of 29.4 million tonnes containing 1.13-million tonnes of zinc and 365,000 tonnes of copper. Its next step will be to complete a bankable feasibility study, which is targeted for the fourth quarter of this year.