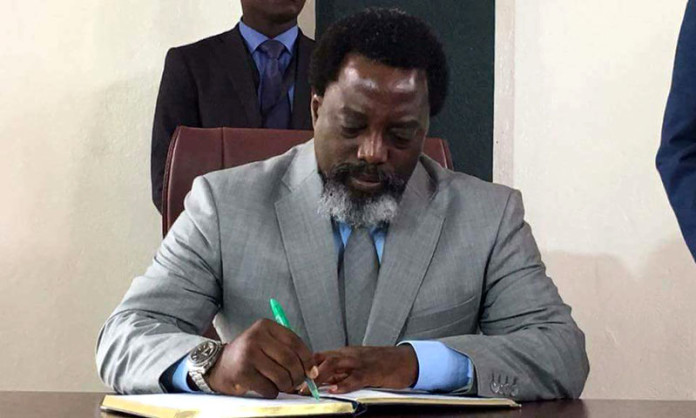 GLENCORE has under-performed most of its peer group this year, partly on concerns about developments in the Democratic Republic of Congo (DRC) where the Swiss-based mining and trading group operates copper and cobalt minerals.
On face value, these are enterprising minerals to operate, especially cobalt, given its scarcity in the face of likely significant demand as electric vehicles proliferate. Cobalt is an important mineral for battery manufacture, but it really only occurs with copper mineralisation which Glencore has in spades in its DRC Katanga assets.
The DRC, however, has enacted a new Mining Code this year which seeks to extract more duties and royalties. The code, though, can be questioned legally. It purports to supersede the 2002 Mining Code, but the contention of Glencore – and other companies operating in the DRC – is that there's a stabilisation clause in the 2002 code, the point of which is to protect companies for a period in the event of code alterations, modifications or re-writes.
The view of some analysts, though, is that these surprise regulatory bumps are not unknown, especially in Africa, and can be managed through a process of negotiation.
"While we take no view on how or when these issues resolve, we note that when commodities prices rise situations have arisen where producer countries ask for higher taxes and royalties," said Goldman Sachs in a report. It said that 'historically' producer countries and companies find "… a middle ground to what the countries ask for and what the mining companies can afford".
In its recent ratings upgrade of Glencore, S&P Global Ratings acknowledged the group's political risk in the DRC, but it was also careful not to exaggerate its importance given the overall depth and breadth of the organisation; and the fact that commodity prices are helping the group's business case in the short-term.
Generally speaking, both Goldman Sachs and S&P Global Ratings don't think law alterations in the DRC will damage the long-term benefits of Glencore's DRC exposure.
Not so fast, claims Exane PNP Paribas, a French bank. Whilst it acknowledges the risk attached to the DRC regulatory environment has been priced into Glencore, it points to a more 'asymmetric' risk regarding Joseph Kabila, the DRC president, who has exceeded his constitutional rights by declining to call national elections last year.
In terms of the DRC's constitution, he is entitled to two terms in office if elected. The worry is he might run for a third.
There's also a legal dispute involving former Glencore partner, Dan Gertler, an entrepreneur and DRC mining tycoon who is claiming potential royalty losses from assets he acquired from Gécamines, the state-owned base metals mining company. Glencore was instructed to halt royalty payments after Gertler was declared a Special Designated National by the US government, the contravention of which is to invite sanctions.
Whllst the legal standing of Gertler's claim is questionable, he is asking for $695m for Mutanda and $2.28bn for Konkola. Said Exane: "It appears to us that US sanctions on Mr. Gertler, in a twisted way, could open up an opportunity for China to take advantage of the ensuring chaos to get hold of mining rights, and therefore of copper/cobalt assets."