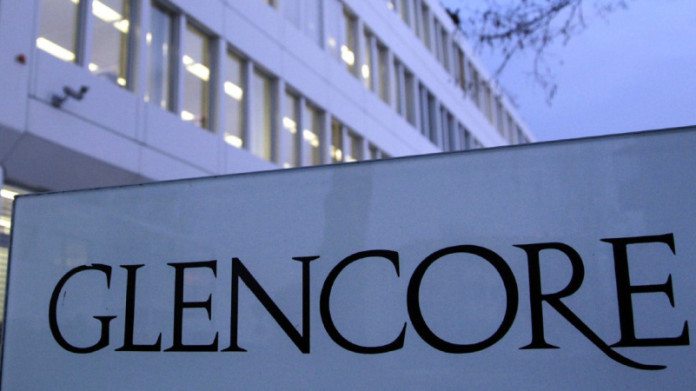 THE net cash impact of Glencore's debt forgiveness agreement with the Democratic Republic of Congo's (DRC's) state-owned Gécamines was $190m to $250m, according to analysts who added that the deal helped de-risk the DRC as well as demonstrate that compromise was possible in the region despite rising tensions lately.
Glencore announced last night (June 12) that it would dissolve $5.6bn in debt and pay $150m to Gécamines, the DRC's base metals company, in order to settle past commercial disputes. The debt forgiveness was achieved by converting it to equity.
Credit Suisse said the agreement "… draws a close to some uncertainty in the region, rebases a somewhat troubled relationship with their JV partner and we think the equity has more than priced in any negatives related to this announcement".
"While $5.6bn seems a lot to effectively write off to hold onto the asset, this is not cash Glencore has directly put into the asset," it said. "Much of it corresponds to debt held at the asset when Glencore purchased it and also capitalised interest to the tune of $3.64bn.
"Since purchasing, Glencore has put closer to $3.5-4bn into the asset (according to the company), of which $3.4bn will still owed to them after this deal; suggesting the direct write off impact is much more limited (<$400m). The immediate cash outlay to Glencore is ~$250m through a $150m one-off payment, $41m exploration expense and $56m in Stamp Duty relating to this debt for equity shift," it said.
"Today's release finally provides some positive news for Glencore in the DRC following what seemed to be a persistently deteriorating environment over recent months," said RBC Capital Markets. "The resolution with Gécamines provides some certainty on the forward economics and, in our view, lowers the probability of any worst-case outcomes," it said.
"We will need to follow up with management but at this juncture, the cash impact appears to be $191m," it added. "We would assume the writing down of the nearly $6bn in debt will see an exceptional loss at the half year."
The DRC had threatened to appropriate the assets Glencore owns through its 75% stake in Kamoto Copper Company (KCC) – a company producing metals that has huge strategic importance considering the use of copper and cobalt in manufacturing batteries used in the electric vehicle sector.
The agreement represents a degree of relief for Glencore given that the Congo on June 10 passed regulations that enshrine its new Mining Code of 2018 – a piece of legislation that discards the stabilisation clause of the 2002 Mining Code to which Glencore had subscribed.
"Clearly, this is a much more favourable outcome than an expropriation event, which had seemingly been priced-in to the value of the assets," said Bernstein in a report. It added that the agreement was more than just a good outcome for Glencore as it sent "… a positive signal regarding the DRC more generally," said Bernstein.
"Firstly, it shows that Gécamines/the Congo are not just out to expropriate assets. Secondly, it shows that appropriate commercial negotiation can reach positive outcomes in that jurisdiction," it said.
Glencore's agreement followed an announcement by Ivanhoe Mining, a Canadian-listed firm that is building the Kamoa-Kakula copper project in the DRC, that it had sold a 19.9% stake in the project for $555m to CITIC, a China government-owned entity. This agreement implied that China's approach to dealings in the DRC is "… to be transparent", said Bernstein.
"Overall, we see this week to be representative of a significant de-risking of Congolese assets, which should quell fears of upcoming expropriations and instil some confidence in commercial negotiations in the country going forward," said Bernstein.