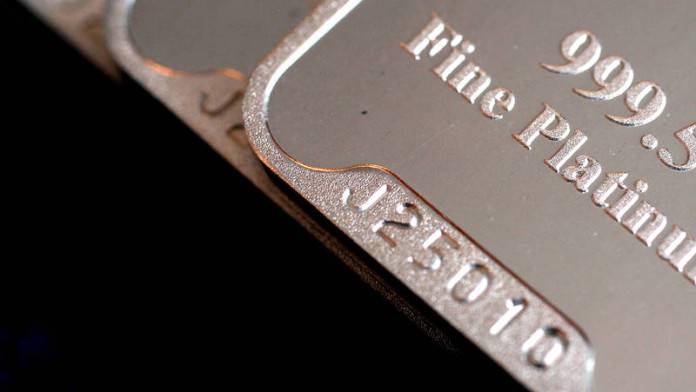 THARISA, the Johannesburg- and London-listed chrome and platinum group metals (PGM) producer has extended its interest in Zimbabwe after announcing a $4.5m (R60m) investment in Karo Holdings, an unlisted entity with PGM-bearing properties on the southern African country's Great Dyke complex.
"The acquisition presents an attractive opportunity to expand Tharisa's PGM mining interests into Zimbabwe. It provides Tharisa with a low cost, low risk entry into a new geography and to access development projects," said Tharisa COO, Michelle Taylor.
The investment, which is for a 28.6% stake in Karo Holdings, takes Tharisa's committed spend in Zimbabwe to $7.5m (R100m) after announcing earlier this year it would spend $3m exploring a chrome property on the Great Dyke owned by Salene Chrome Zimbabwe, a company Tharisa has bought.
"The nature of the special grant areas allows for a project that is a scalable open pit operation that can be brought into production on a low risk and relatively low cost basis in a short time horizon," said Tharisa of its Salene investment. The firm's strategy in respect of Karo Holdings is similar in that the project scope in Karo's locker are relatively low-risk, low-capex and scaleable.
As with Salene, Tharisa will also be the operator of the Karo properties which consists primarily of a PGM mining right under a special grant covering an area of 23,903 hectares situated in Mashonaland West on the Great Dyke. This property is owned by Karo Platinum in which the Zimbabwe government will have a 50% stake.
Tharisa also said there were certain downstream options that could be pursued through its Karo Holdings investment. "The planned integrated mining and refining complex will encompass platinum mining, precious metals and base metals refining and the establishment of a 300MW solar power plant," the company said in an announcement.
In return for managing the exploration and bankable feasibility study, Tharisa will provide an $8m (R106m) debt facility to Karo Holdings.
"Karo Holdings and the Government of Zimbabwe entered into an investment agreement on 22 March 2018 under the terms of which Karo Holdings has undertaken to establish an integrated mining and refining complex that that could generate up to 15,000 direct jobs across the value chain," the company said.
"Tharisa's acquisition of the stake in Karo Holdings is at a more than an 80% discount to an independent fair and reasonable valuation and provides the group with the opportunity to increase its investment in the project through discounted farm-in options at the project level," it added. Shares in Tharisa were under pressure in mid-morning trade in Johannesburg, but over 12-months the stock is nearly 22% higher.
Tharisa is on the up and up after a modest start to life as a chrome and PGM producer in South Africa. In May, it confirmed payment of an interim dividend of two US cents/share as it had promised to do. In terms of volumes produced, Tharisa was on track at the interim stage for full-year guided production of some 1.4 million tonnes (Mt) of chrome concentrate and 140,000 ounces of PGMs. By 2020, the company is hoping to achieve production of 2Mt of chrome concentrate and 200,000 oz of PGMs.
The investment in Karo Holdings, in which veteran mining entrepreneur, Loucas Pouroulis has a stake, was not a complete surprise. Phoevos Pouroulis, CEO of Tharisa and the son of Loucas, told Bloomberg News on June 1 that "… there has been no real large scale investment, certainly we think its got lot of potential to regenerate the economy".
The ambit of the Karo Platinum project is a staggering $4.2bn in capital expenditure according to some reports although this would be done in stages and with the Zimbabwean government picking up some of the capital costs.