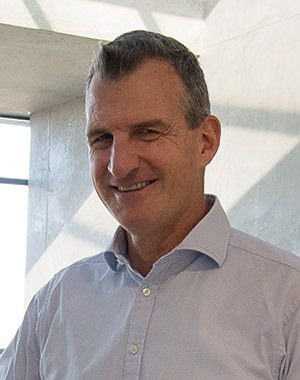 Alphamin  Resources – the Toronto and Johannesburg listed junior miner  operating in the Democratic Republic of Congo (DRC) – is "monitoring closely" the latest Ebola outbreak in the country.
The outbreak is the tenth in the DRC since 1976 and was confirmed early in August at the town of Mangina in North Kivu province which is the same region where Alphamin is developing the Bisie tin mine.
Since this  latest outbreak was confirmed at least 103 confirmed or probable cases of the deadly disease have been reported in the North Kivu and Ituri regions.
According to reports from the health non-governmental organisations involved in fighting the outbreak their efforts are being made more difficult by the uncertain security situation in the province where a number of "warlords" operate.
In a project update released on Wednesday, Alphamin CEO Boris Kamstra pointed out the outbreak is located some 1,200kms by road from the Bisie mine and, to date, there had been no impact on operations.
He commented, "the recent Ebola outbreak is being monitored closely and strict protocols have been put in place to reduce the risk of transmission at Bisie."
Kamstra reported that construction of the Bisie tin mine is currently 75% complete and the project remains on schedule  with commissioning of the process plant scheduled for the first quarter of 2019.
He added, "equity financing raised to date together with the US$80m credit facility is currently projected to take the company through to commercial production.
"During the quarter ended June 30 the company raised an additional $47m for the construction of Bisie and, as at June 30, the remainder of the project is expected to be funded by cash on hand and the remaining $45m available under the credit facility."
Turning to the revised mining code which was introduced by the DRC government in March Kamstra commented, "at present, it appears the company could be subject to a higher royalty rate of 3.5% – up from 2% – and potentially higher taxes as a result of a reduction in tax deductible expenses."
He repeated comments made in June that Alphamin may be able to take advantage of certain exemptions to the new code because Bisie is located in an "infrastructure poor province."
In previous interviews Kamstra has played down the risks involved in developing a mine in the DRC and he  told Miningmx in August last year that operating and living in North Kivu was "far safer than living in Johannesburg."
But, following the introduction of the new mining code –  which the DRC mining industry widely believed would not happen – as well as the latest Ebola outbreak investors might want to read carefully one of the "boilerplate" clauses on risk factors included in Alphamin's results statement.
This states that, "an investment in the securities of the company is highly speculative and involves numerous and significant risks. Such investment should be undertaken only by investors whose financial resources are sufficient to enable them to assume these risks and who have no need for immediate liquidity in their investment."