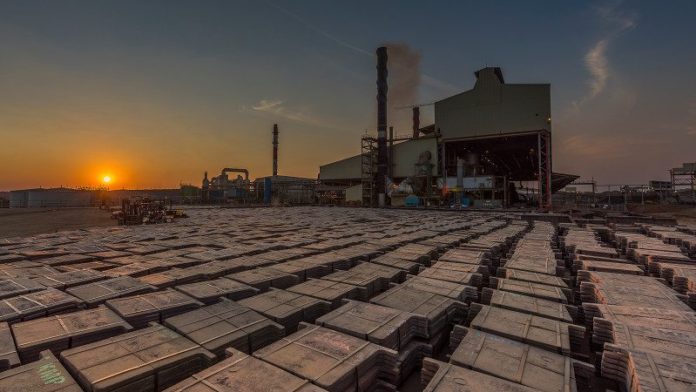 FIRST Quantum Minerals is to retrench 2,500 staff at its Zambian facilities in the first quarter of 2019 following the southern African country's plans to increase mining taxes, said Reuters citing a company statement.
The layoffs will affect 1,250 employees at the Kansanshi mine in Solwezi and 1,250 at the Sentinel mine at Kalumbila, said Reuters.
Zambia's local mining body said on Thursday that the southern African country was pricing itself out of the global mining market with the proposed tax hikes.
In its national budget in September, Zambia announced it would increase the mineral royalty rates by 1.5%, introduce a fourth tier rate at 10% when the copper price exceeds $7,500 per tonne, and make royalties on minerals non-deductible for tax purposes.
This was in addition to an earlier dispute First Quantum Minerals has with the Zambia Revenue Authority (ZRA) which in March imposed an $8bn tax review on the company for alleged "import duties, penalties, and interest on consumables and spare parts".
"We are certainly in discussion and we go back with our proposals and counter proposals," said Clive Newall, president of First Quantum Minerals in a third quarter conference call with analysts on October 30.  Based on past experience, there was normally no relaxation in respect of legislative changes enacted, he said. "We'll see where we can get."
"I don't think other high cost mines will be paying higher taxes if applied because they will be loss-making, but an increase in royalties certainly does [affect them]," he said. Newall was responding to a question regarding the impact of the changes on less profitable copper mines operating in the country.
Zambia's Chamber of Mines said on December 20 that the effective tax rate Zambian miners would be paying would range between 86% and 105% putting 27,900 jobs at risk. More than half of the country's copper mines would be unprofitable next year, it said.
Copper output will be flat next year and will start declining from 2020 as a result of the tax increases, Sokwani Chilembo, CEO at the Chamber of Mines, told Bloomberg News. The industry group has forecast production of 820,000 metric tons for this year, he said. Copper accounts for more than 70% of Zambia's foreign-exchange earnings, the newswire said.