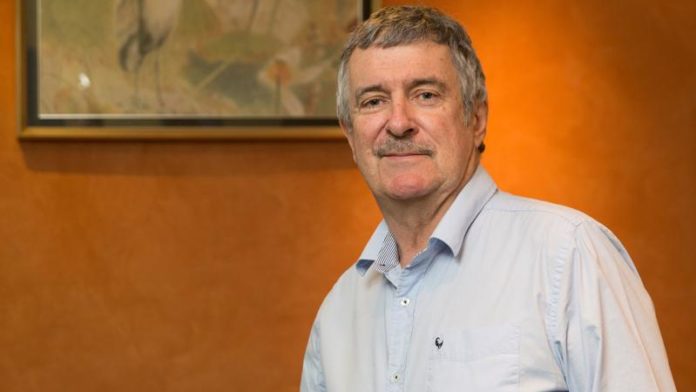 MOD Resources could one day produce double the copper scoped in a recent feasibility study – up to 60,000 tonnes annually – said the firm's MD, Julian Hanna.
Hanna told Miningmx in an interview that the Sydney- and London-listed producer had enough copper resources to become a mid-cap copper producer. It is currently planning the development of the $182m, T3 project in the west of Botswana in an area known as the Kalahari Copperbelt which extends further westwards into Namibia.
"We are finding copper relatively straight-forward, and widespread," he said of the company's prospecting rights over 11,700 square kilometre of property. "T3 is the number one mine and we'll see where it takes us … The mid-cap club is double the (T3) production, so we are looking at the resource base," said Hanna.
MOD Resources said in its feasibility study that it could produce 27,000 tonnes a year of copper, peaking at 30,000 tonnes/year.
The focus in the short-term, however, is winning government support for an environmental and social permit ahead of an application for a mining permit, as well as simultaneously financing the project. Provisionally, the firm has a 60:40 debt to equity funding model for T3 although it is also discussing several types of additional equity participation that may include an offtake agreement – an option not confirmed by Hanna.
Looking to the future, the company was assessing whether to pursue one or both of an underground extension at T3, or exploration of other tenements in the copperbelt. "T3 is a large, open-pit mine which is a great way to start up production, but we also have a solid team chasing a geological contact …" that extended underground. A conceptual underground study was being pieced together, he said.
"Long-term, the future is the underground mining of this contact," Hanna said of mineralisation that had been discovered in domes beneath T3, and possibly extending in similar formation across the firm's footprint. "There is a separate project (looking for) anomalous soil samples. We are drilling on the northern edge and there is copper at very shallow depths," he said.
This was one of the reasons MOD Resources rejected a $63m takeover proposal from Sandfire Resources in January. The offer was pitched at a then discount to the firm's share price, but Hanna said it undervalued his firm's potential. "Whilst the takeover proposal by Sandfire Resources hadn't "come and gone", the firm "didn't really talk about it," said Hanna, with the focus falling on other partnerships that would progress T3.
Some of the key numbers from the MOD Resources' feasibility study are that the T3 mine will have an estimated life of mine revenue of $2.3bn and pre-tax earnings of $1.1bn. Payback will be in 3.7 years from production start. A pre-tax net present value of $368m has been imputed to the mine and an internal rate of return of 33%.