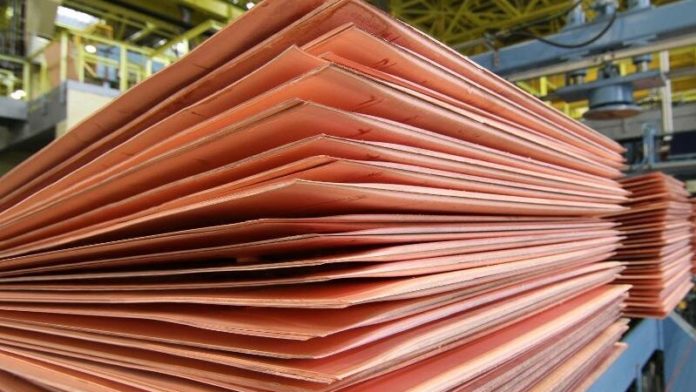 CANADIAN base metals development firm, Deep-South, said it could build an 86,000 ton a year copper cathode and sulphate mine in Namibia for $341m, according to a preliminary economic assessment (PEA) completed this week.
Based on the PEA's base case scenario, the proposed mine – known as Haib Copper Project – would produce 35,332 tons a year of copper cathodes and 51,080 tons of copper sulphate at a total cost of $1.34/lb of copper equivalent.
The project has a net present value of $611m and an internal rate of return of 22.7% assuming a copper price of $2.50/lb, the company said. A pre-tax payback of 4.2 years has been calculated and a life of mine of 24 years.
Paul Smith, who was appointed COO at Deep-South earlier this year, said the Haib deposit had been subject to a number of studies and feasibility studies over time, and had been extensively drilled. Previously, the assumption was for conventional processing by means of traditional crush-mill-float and smelt technology.
"The grade is to low for the conventional processing to be viable," said Smith in response to e-mailed questions. "We are applying new technology – bio-leaching – which appears to be cost-effective and viable," he said.
Deep South Resources is 24% owned by management and Namibian shareholders with a further 23% of the stock held by Teck Resources, a Canadian firm, which Smith described as "a passive shareholder".
"The application of great technological advances in; geological exploration, mineral processing and extractive metallurgy will most likely see Haib rapidly becoming a global "tier one" copper project, with the right economics for development," said Smith in a statement issued by the company.
Smith was previously COO of Wesziwe Platinum, a Johannesburg-listed firm that developed the $1.5bn Bakubung Platinum Project in South Africa's North-West province. He was also the founder of TWP Finance, a mining finance and commodities trading company.