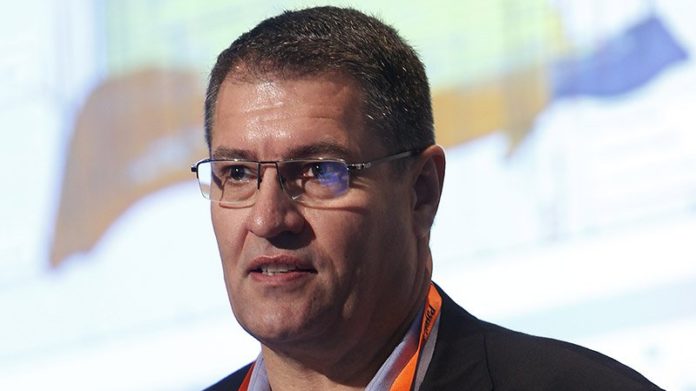 SOUTH Africa's state-owned Industrial Development Corporation (IDC) and the Public Investment Corporation (PIC) were among the potential equity investors with whom Orion Minerals had discussed the firm's A$413m Prieska Copper Zinc Project, situated in South Africa's Northern Cape province.
"They have a good understanding and are the kind of investor with whom we'd be comfortable, but they don't want to stand alone," said Errol Smart, CEO of Orion which today published updated findings on a bankable feasibility study for the project.
"We are open-minded though on equity investors so while we are speaking to them, it is part of a bigger conversation," he said. The company could part with a significant equity slice in the Prieska Copper Zinc project, especially after COVID-19 pandemic as valuations had been squeezed globally: "You have to be realistic: we are a A$55m market cap company with a A$413m project. We are valued at a fifteenth of our project value. It might be a significant chunk (equity sold), but we don't want to give up control."
A main feature of the optimised bankable study on Prieska Copper Zinc Project is the capital cost which has increased from A$378m in order to accommodate technical improvements.
In local terms, the project's capital cost has also been increased by rand depreciation this year. Assuming the new capital estimate, the project is scoped at about R4.76bn from R3.73bn in January.
Production had increased to 22,000 tons of copper and 70,000 tons of zinc annually over 12 years instead of a 10-year life of mine, and with scope to extend the project. There had also been a "substantial increase" in cash flow, 43% higher to A$1.6bn over the project's life of mine.
Smart said construction on the project was only likely in the first quarter of next year with first production in 2024. This may coincide with a recovery in the copper market.
"In the short-term, there's going to be pain in the copper market," said Smart of expectations of global recession as a consequence of the COVID-19 lockdown. "It will take about two to three years before the smelters are seeing the benefit [of a restocked pipeline]. We've also seen quite a lot of destruction in the zinc market."
There was only the most preliminary work taking place on site until funding was in place, but Orion was hoping to finalise the last of its required permits from South Africa's Department of Mineral Resources and Energy, principally a water use authorisation. "Local officials are back at work but it is constrained understandably," said Smart.