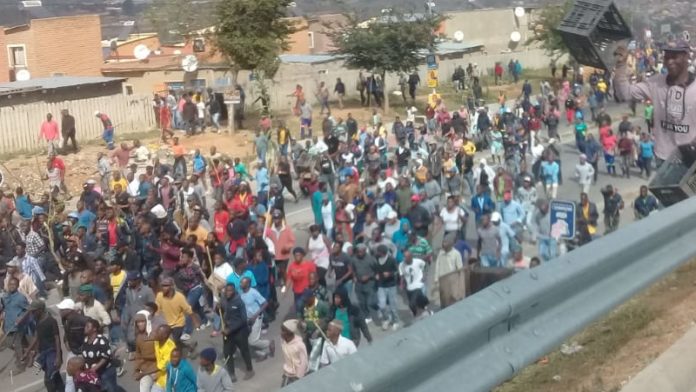 ERROL Smart, CEO of Orion Minerals, described protests by local community members near its Prieska Copper-Zinc Project in the Northern Cape province as "mafia-type behaviour" as they were seeking to pressure the company into awarding them contracts.
Speaking to BusinessLive, Smart said certain people used tactics of intimidation by blockading roads and burning tyres. Access to renewable energy projects in the area was also blocked whilst, during a protest, some community members were seen toting automatic rifles.
Smart said activities such as these were common in the mining sector. He called on the authorities to take action.
"The danger is that this kind of behaviour has become normal in South Africa," Smart told BusinessLive. "What is scary for me is that when something like this happens CEOs phone each other for consolation and to share their experiences. This is how commonplace it has become," he said.
"People who are in positions of responsibility need to take responsibility now. It needs to stop," Smart said. "This is just a teething problem, and we'll get through it like all our peers have."
Orion Minerals is currently in discussions to finance the Prieska Copper-Zinc project which has an estimated capital cost of about A$432m (R4.83bn). The project has been scoped for production of 20,000 tons of copper a year, and 70,000 tons of zinc a year.
The company announced earlier this week that it would recommission the Okiep Copper Mine (OCM) for A$58m (R649m), producing annual peak copper concentrate of 9,000 tons annually, enough to produce a 40% margin at the current copper price.
This was in terms of a proof of concept study the findings of which would be subject to a due diligence study ahead of the proposed purchase of a 56.2% stake in the project for R183m, the company said.