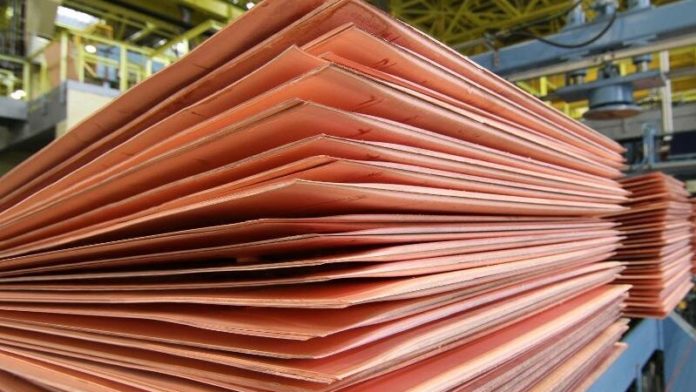 SIBANYE-Stillwater confirmed speculation it was embarking on a new major transaction in which it would buy two Brazilian base metal companies.
The transaction was first reported by the Wall Street Journal which said the South Africans would spend up to $1bn concluding the deal.
Citing people familiar with the matter, the newspaper said in report overnight that Sibanye-Stillwater was preparing to announce the acquisition of Atlantic Nickel, which operates the Santa Rita mine, one of the world's biggest open-pit nickel sulphide mines, and Mineracao Vale Verde, which is developing a copper-and-gold mine.
Both companies are to be purchased from London-based investment firm Appian Capital Advisory, said the Wall Street Journal.
Said Sibanye-Stillwater today: "Sibanye-Stillwater hereby advises its shareholders that the company has entered into negotiations with affiliates of funds advised by Appian Capital Advisory LLP, regarding the acquisition of both the Santa Rita nickel and the Serrote copper mines, located in Brazil".
Shares in Sibanye-Stillwater were about 2.2% lower in Johannesburg in the wake of the announcement.
Appian Capital bought Santa Rita mine out of bankruptcy in 2018 and restarted production the next year. The mine has an estimated annual processing capacity of 6.5 million metric tons of ore, said the Wall Street Journal.
Vale Verde is developing the Serrote copper-and-gold mine in eastern Brazil. Construction at the project, which Appian bought in 2018 for $40m, is complete and the mine has secured the major permits needed to produce copper. Appian Capital said on its website that Serrote will produce concentrates containing about 20,000 tons of copper annually over 14 years once it is operating.
After diversifying from gold to platinum group metals, Sibanye-Stillwater earmarked so-called battery metals as its next targets. This year alone it has bought shares in lithium projects in Finland and the US as well as nickel sulphate processing facilities in France.
In September, Sibanye-Stillwater CEO, Neal Froneman, said battery minerals could comprise a third of Sibanye-Stillwater's future production. "It's not an exact science and we'll have to see how it [strategy] evolves, but certainly each one should be material to our bottom line," he said.
Sibanye-Stillwater reported R24.8bn in headline earnings, dwarfing the R9.4bn earned in the six months ended June 2020, and beating even the R19.9bn earned in the six months ended December 30.
The strong performance was owing to PGM prices which averaged R53,629 per ounce in the six month period compared to R33,375/oz last year, and capping a meteoric three-year price appreciation for PGMs.
It was through a rising PGM market from 2016 to 2019 that Sibanye-Stillwater embarked on its acquisition strategy. Consequently, the R49bn in 2020 earnings before interest, tax, depreciation and amortisation more than covered its R44.4bn in PGM acquisitions.
Froneman said it was unlikely the company would achieve similar returns for its battery metals strategy, especially as there was more competition for assets than during Sibanye-Stillwater's PGM growth period. "It would be entirely unrealistic to expect the same kind of returns," Froneman said.
"But I have to say there are many similarities. I would go as far to say that we will create value. How much value, remains to be seen," he said. According to Sibanye-Stillwater estimates, there would be a 900% increase in the lithium price. "This is enormous," said Froneman.