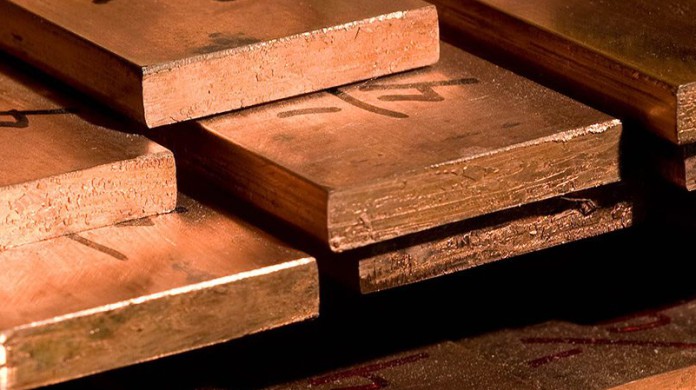 ORION Minerals today announced it had raised A$13m (R80m) through a share issue which sees prominent UK investor Adam Fleming's Clover Alloys become a cornerstone shareholder in the copper development firm.
Clover, which has Philip Kotze as CEO, subscribed for 440 million shares in Orion for a total of $6.7m. The balance of the stock was taken by Tembo Capital and Delphi Group, private equity firms with 21.6% and 13.3% stakes in Orion respectively. Orion directors Dennis Waddell, Tom Borman and its CEO, Errol Smart also subscribed for shares.
The shares were issued at 1.5 Australian cents a share (18 South African cents) – a slight discount to Orion's Tuesday close of 19 SA cents/share.
The offering comes with four options, expiring in November, which could see as much as A$73m raised – some R884m.
Smart said attracting Clover Alloys was "a game changer for Orion". He added: "The combination of a strongly supported A$13m placement plus options … puts us in a strong position to realise our growth vision as a major new South African base metals producer".
Kotze, who will be offered a board seat on Orion, said his firm's investment was an attempt to diversify Clover Alloys. "Our strategy is to invest in outstanding growth opportunities."
Orion is developing the Prieska Copper Zinc Mine and Okiep Copper, two previously worked base metal mines in South Africa's Northern Cape province. It has been a struggle, however, to get the finance arranged with banks urging Orion to implement a scaled-back version of the original PCZM.
State-owned development finance bank, the Industrial Development Corporation has invested R250m in Orion and taken project level positions in PCZM and Okiep Copper. All in all, Orion Minerals could produce up to 110,000 tons of copper concentrate in the next two years from its projects.
Critically, the A$13m raised will enable Orion to repay a long-standing loan to Anglo American sefa Mining Fund. This will, in turn, enable Orion to access the A$10m 'early funding' portion of $80m in funds arranged with North American streaming company, Triple Flag in December. In terms of this Orion will supply 84% of all silver and gold produced from PCZM to Triple Flag.
However, it is the investment of Fleming's Chrome Alloys that is most eye-catching.
Fleming, a gold bull, is a long-term investor in South Africa. His history in the country goes back to the Eighties when his Kalgold was bought out by Harmony Gold. Fleming became chair of Harmony during its high-flying years as one of the world's prominent gold producers.
He later went on to found Johannesburg Land Company which owns a number of properties in the capital's Main Street.