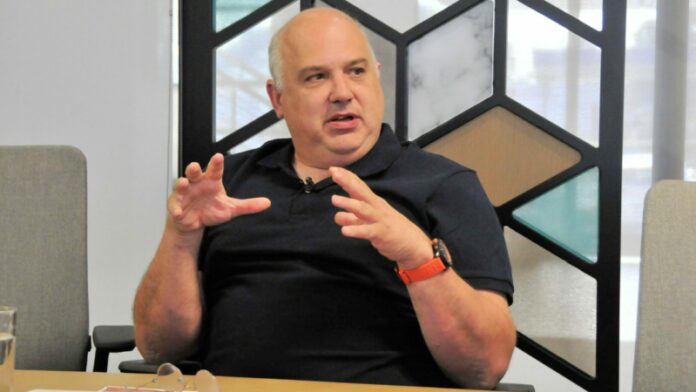 AFTER several delays, Jan Nelson is promising that his Copper 360 — which he previously described as the DRDGold of copper — will make its JSE AltX debut by month-end.
He dismisses fears that there's anything wrong with the company's submissions to the listing authority, or that excessive red tape, or bureaucratic bungling is involved. "They have been really good to us; getting back to us immediately on issues raised," he says of the JSE.
The delay has to do with additional disclosures required in the firm's prelisting statement which "caught us off guard a bit", he says. "You've got this process, you get comments, it takes three days to get a reply … It just takes time. So it's the paperwork and the administration."
At the time of writing, a competent persons' report was being signed off. This provides investors with some certainty about Copper 360's assets, which are waste rock deposits left by previous mining in the Northern Cape's copper district. And funding is in the bag.
While it's not unusual for a junior miner to have its breath taken away by the JSE's administration hurdles, it's different for Copper 360, which is fully funded, at least for the foreseeable future. Nelson says R180m of R260m in funds have been committed. Institutional investors are expected to plug the difference. "But we are fully underwritten in any case. I expect we'll be oversubscribed," he says.
One crumb of intrigue with Copper 360's planned debut is that the prelisting statement will include the identity of three private backers. Nelson won't say who they are, but private capital is increasingly coming to the aid of mining firms given the paucity of bank debt being made available.
Copper 360 is also going public amid an equities train wreck following the collapse of Silicon Valley Bank and Credit Suisse.
How might the listing of a junior mining company fare in this investment climate? Nelson says Copper 360 has been beaten to the punch by Christo Wiese's Premier Foods, which is the first new listing of the year, but he thinks the addition of Copper 360 will start to raise interest in the listed space.
"I think there will be excitement. The JSE is not a bad place; it's a good place to be, and many high net worth individuals will be wanting to buy shares. We have a consortium of eight to nine black investors who want to put money in."
This article was first published in the Financial Mail.