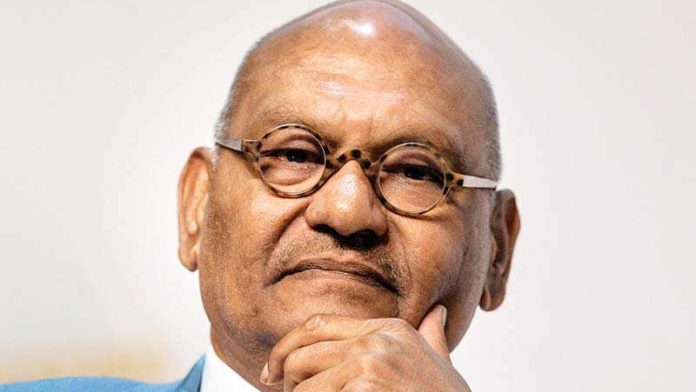 VEDANTA, the Indian mining conglomerate, is to separately list its South African base metal assets as part of the unbundling of the parent company.
Vedanta Base Metals will be one of five separately listed businesses unbundled from Vedanta Limited. The others are Vedanta's oil and gas, aluminium, ferrous metals and power divisions.
Vedanta said the de-merger was planned to be a simple vertical split in which for every one share of Vedanta Ltd, shareholders will additionally receive one share of each of the five newly listed companies.
"By demerging our business units, we believe that will unlock value and potential for faster growth in each vertical," said Anil Agarwal, chairperson of Vedanta in a statement.
"While they all come under the larger umbrella of natural resources, each has its own market, demand and supply trends, and potential to deploy technology to raise productivity," he said.
Vedanta Base Metals is to be led by Chris Griffith, the former CEO of Anglo American Platinum and Gold Fields. His company will comprise the Gamsberg and Black Mountain mines as well as zinc refining operations and copper assets in India which are due to return to production next year.
Although not specified in its announcement, Vedanta Base Metals is also expected to include the Konkola Copper assets in Zambia. Production from Konkola was disrupted by an expropriation attempts by Zambia's previous government. Vedanta is due to take control of the company's assets following legal action.
Separately listed Vedanta Base Metals would give Griffith greater autonomy than he would ordinarily have as business unit head under the Vedanta Ltd umbrella. Vedanta said in its announcement that: "Once demerged, each independent entity will have greater freedom to grow to its potential and true value via an independent management, capital allocation and niche strategies for growth".
Griffith holds an engineering degree from the University of Pretoria and spent most of his career in the Anglo American group. He served as CEO of Kumba Iron Ore from 2008 to 2012 and CEO of Anglo American Platinum from 2012 to 2020, where he was responsible for a phenomenal turnaround in performance.
Griffith is the third South African executive to move to Vedanta in recent history. Former AngloGold Ashanti CEO Srinivasan Venkatakrishnan served as Group CEO from 2018 to 2020 and Deshnee Naidoo, former CFO of Anglo American Thermal Coal, served as CEO of Vedanta's Africa Base Metals in the same period.