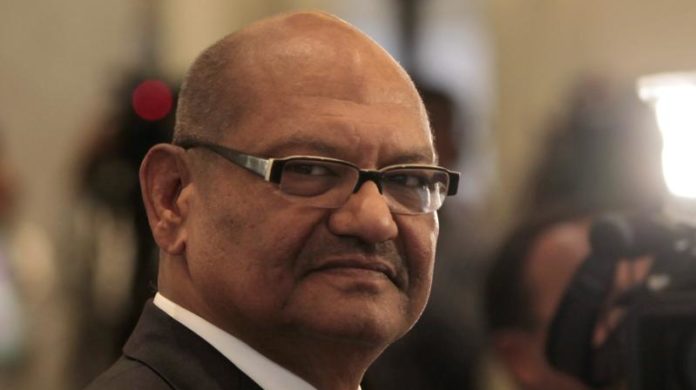 VEDANTA has been reinstated as the owner of Konkola Copper Mines (KCM) ending four years of dispute which once saw the Indian firm's executive chair Anil Agarwal publish an advert in the Zambian press criticising its government.
In 2018, Zambia's state-owned ZCCM-IH initiatied court proceedings to liquidate KCM arguing Vedanta – a 79.4% shareholder – had failed to deliver on investment promises. The Zambian government was then led by President Edgar Lungu.
Agarwal today thanked Lungu's successor Hakainde Hichilema which he said put "Zambia's interests first". Agarwal added his firm's reinstatement was "a significant step for India at a time when the country's demand for copper … is growing at around 25% every year".
"Vedanta will return to run and resuscitate the operations of KCM as the majority shareholders," said Zambia's mines and mineral development minister, Paul Kabuswe.
Vedanta has pledged to invest $1bn in the assets to double annual integrated production to 100,000 tons of copper, with the potential to 200,000 tons in the medium term.
Separately, Konkola struck a deal with Copperbelt Energy Corp., a Zambian power supplier, over a debt the mining company owed it, said Bloomberg News in July when signs became apparent Vedanta could get its hands on KCM again. In terms of that agreement KCM will pay the power company $20m in instalments.
Hichilema has won plaudits for opening the doors to the private sector in Zambia, especially its mining sector. In May last year, Canada's First Quantum Minerals unveiled $1.35bn in new projects. Around the same time, Hichilema said: "Let me reiterate, our government support empowerment without resource nationalism".
More recently, Sibanye-Stillwater CEO Neal Froneman said his company wanted to do business in Zambia because it was perceived as a low risk African mining district. "President Hichilema has a good reputation," Froneman told Miningmx. "He is a chartered accountant, a business person who understands business."
Vedanta's dispute with ZCCM-IH involved rounds of court duels both in Lusaka and South Africa's High Court in Johannesburg. The advert, that ran in Zambian newspapers, warned Zambia risked losing its status as an investment friendly country under Lungu.
It didn't help ease tensions between country and company; in fact, Lungu's nationalist fervour was stoked further while Vedanta took to the courts where it repeatedly frustrated Zambia's efforts to hive off ZCM. At one point, UK-listed firm Moxico sought to asset pick some of the KCM's more promising growth prospects.