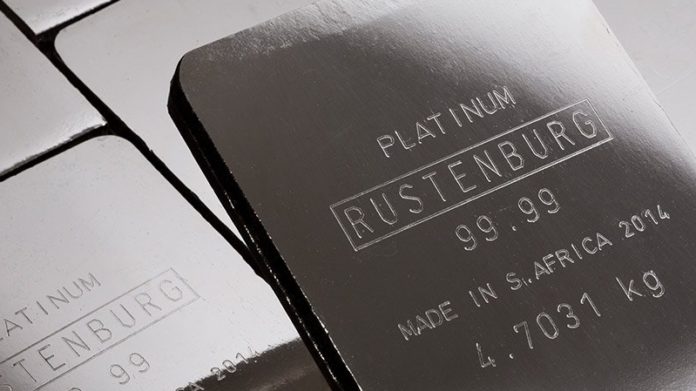 THE supply deficit in platinum is forecast to grow to more than one million ounces owing to increased demand from automakers and amid flat supply, said the World Investment Platinum Council (WPIC).
Formed by platinum group metal (PGM) producers to incentivise platinum demand, the council said on Wednesday the long-term outlook for platinum was also underpinned by diminishing above-ground stocks.
"As the deficit grows, it is important to highlight the reducing availability of above ground stocks to meet this deficit, and to consider the consequences of that," said Trevor Raymond, CEO of the WPIC.
By year-end, platinum stocks would only cover five months of the metal's production with most of the stocks held in China and therefore not readily available to the market. "This, combined with sustained demand growth and mine supply remaining at risk further strengthens the investment case for platinum," said Raymond.
Commenting in a second quarter update on Wednesday, the WPIC said global platinum demand rose 31% – 519,000 ounces – during the period. It was driven by increased demand in heavy and light vehicle production which are forecast to grow 6% and 7% respectively this year, owing to substitution for more expensive palladium, an easing in last year's shortage in semi-conductors, and increased emission legislation.
Investment demand, a feature of platinum supply earlier this year, is expected to soften in terms of exchange traded fund buying later this year. Over the year, investment demand including physical metal, will record net growth of 386,000 oz, the WPIC said.
Set against this refined production of platinum fell 4% or some 65,000 oz, partly owing to load curtailment in South Africa. Interestingly, South African production increased in the second quarter yet it still represented a 101,000 oz decline, about 9%, year-on-year. Mined platinum supply is forecast by the WPIC to be flat in 2023 at 5.56 million oz.
For 2023 as a whole, therefore, platinum was forecast by the WPIC to register a supply deficit of just over one million oz (1,005 million). The WPIC forecast a full year deficit for platinum of 983,000 oz in its first quarter report, published in May.
If it materialises, this will be the largest deficit on record in terms of both absolute ounces and as a percentage of annual demand, the WPIC said.
The WPIC also said there was a greater understanding of the industrial application of platinum in green hydrogen generation. "While hydrogen-related platinum demand is relatively small in 2023 – of more relevance in a tight market – it is expected to grow substantially in the medium term and could become a proxy for investors looking for exposure to global decarbonisation," said Raymond.