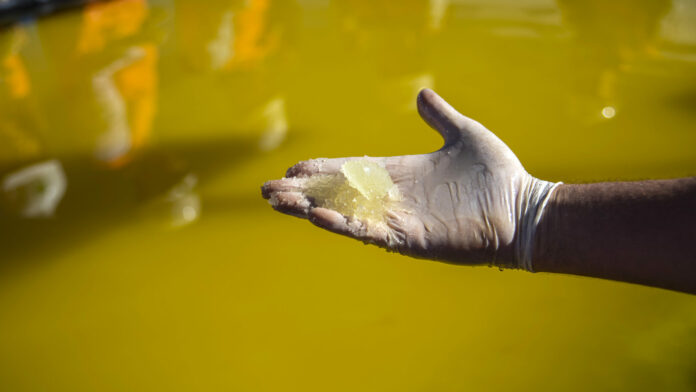 CHINA'S Sinomine Resource Group's Zimbabwe lithium unit has stopped mining for a week after unspecified administrative concerns raised by the authorities, said Reuters.
Sinomine took over Bikita Minerals, which was at the time Zimbabwe's sole lithium-producing mine and one of Africa's oldest, in a $180m deal last year, the newswire said.
"This notice serves to inform our stakeholders and partners that we have put our operations on hold for seven days to address administrative concerns raised by authorities at our plant," Bikita Minerals said in a statement.
The company did not specify what the concerns were, but said it was working closely with all relevant authorities to ensure that the matter is resolved.
"As a law-abiding corporate, we remain committed to fully complying with all requirements of the law and expect to resume operations once all the outstanding issues have been addressed," Bikita Minerals added.
Zimbabwe's mines ministry was not immediately available to comment.
The southern African country hopes its large deposits of lithium will help position itself for an economic boost from the global drive towards battery-powered energy.
The Chinese miner has invested a further $200m to expand existing operations at Bikita, including the construction of two lithium processing plants to produce 250,000 tons of spodumene concentrate and 480,000 tons of petalite per year. Spodumene is another key battery mineral, and petalite is a lithium mineral used in the glass and ceramic industries.
The two plants are scheduled to be commissioned by July this year. Bikita Minerals employs 860 workers.
Zimbabwe holds some of the largest hard rock lithium deposits in the world, and has recently drawn investment exceeding $700m from Chinese firms, including Zhejiang Huayou Cobalt and Chengxin Lithium Group.